Argonian Dragon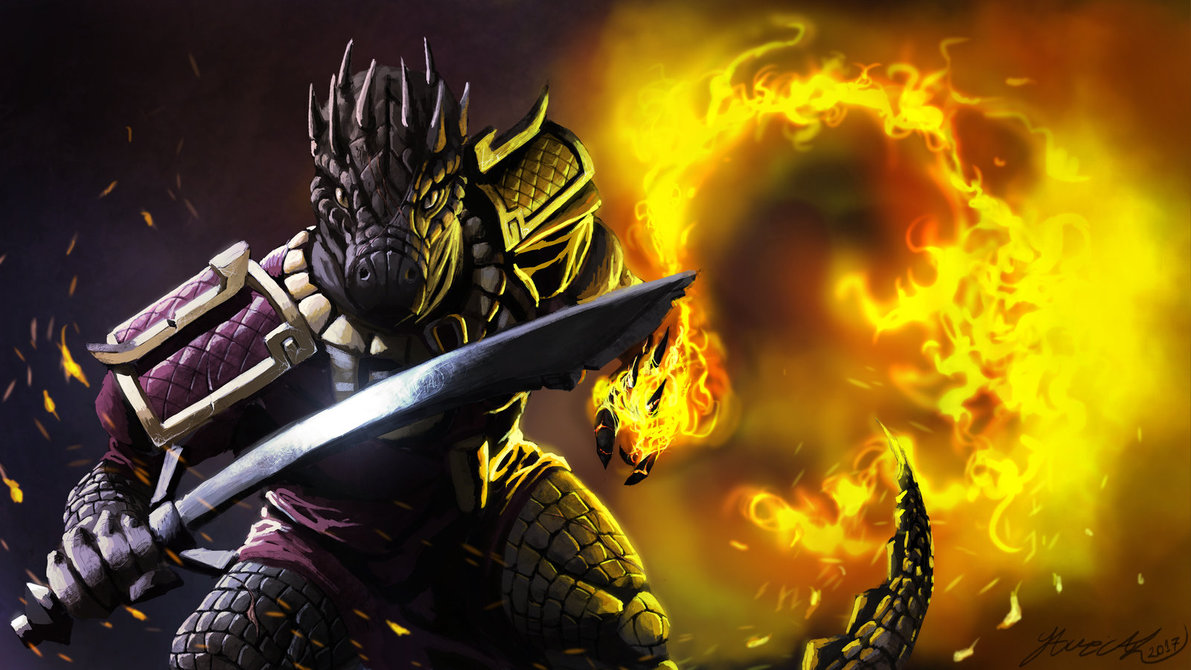 Class: DRAGONKNIGHT
Race: Argonian
Main Role: Tank
Health, Magicka, Stamina
| | | |
| --- | --- | --- |
| HEALTH | MAGICKA | STAMINA |
| 27k | 15-18k | 27k |
Skills
Bar 1
Weapon 1: One Handed And Shield

One Hand And Shield Skill
Pierce Armor

Dragonknight Skill
Choking Talons

One Hand And Shield Skill
Absorb Magic

Dragonknight Skill
Igneous Shield

Dragonknight Skill
Coagulating Blood

Dragonknight Skill
Magma Armor
Bar 2
Weapon 2: One Handed And Shield

Dragonknight Skill
Hardened Armor

Medium Armor Skill
Shuffle

Dragonknight Skill
Unrelenting Grip

Dragonknight Skill
Igneous Weapons

Dragonknight Skill
Reflective Plate

Assault Skill
Aggressive Horn
Armor Types
| | | |
| --- | --- | --- |
| Light Armor | Medium Armor | Heavy Armor |
| 0 | 0 | 7 |
Gear and Item Set Info
I try to do easy to get gear set ups to help all players. On this build I run 5x Seducer 5x Black rose all sturdy. All is enchanted with tri stat glyphs. For monster set a run shoulder mighty Chaudan and Shadowrend helm for the 1 pc magic recovery bonus both enchanted with tri stat. Jewellery is all robust with magika recovery.
2x Sword defending with crusher enchant.
2x Shield sturdy with tri stat enchant.
As I said this build is easy to get gear but is very very strong in all content. Almost unlimited resources due to the Argonian passives.
General Info
This build is pretty easy to get the hang of. As for rotation it's simple we buff with hardened armour and shuffle reflective scale we then run into mobs or boss pop talons for mobs then start tagging with pierced armour keeping talons up until the mobs are dead couagulating blood is there for self heals Aswell as igneous shield for a good dmg shield for you and your group. With this build sustain isn't a problem I sit at 1800 magika recovery and blocking almost costs nothing. If you are struggling with heals you can use vigor too. You probably won't ever need it tho.
Champion Point Tips
For champion points it's up to you. I go heavy into magician and arcanist. No need for shadow because of sturdy armour. A little into reduce stamina ability cost.
For other I go for spell critical for better self heal crits and healing received
heavy into spell resintance and physical.
light into damage over time reduction
Build Rating