Race & Alliance
3 Alliances, 10 Races
There are 3 Alliances (Factions) and 10 Races in Elder Scrolls Online.
Alliances in ESO are a combination of 3 Races and their associated lands with each Alliance consisting of 6 "zones" or regions. Your choice of Race will decide your Alliance unless you have purchased the Explorer's Pack which allows you to choose any Race on any Alliance. This can also be purchased on the Crown Store in the game.
You can only choose the Imperial Race if you purchase the Imperial Edition. You can also upgrade to the Imperial Edition through the Crown Store.
Races in ESO each have three Racial Passives which can be unlocked with Skill Points to provide small bonuses to your stats.
Your choice of Race is important, however any Race can perform well in both solo and group content and any Race can perform the three typical roles of damage, tank and healer. Your choice of Race will primarily impact the look of your character and the three bonus Racial Passives.
Aldmeri Dominion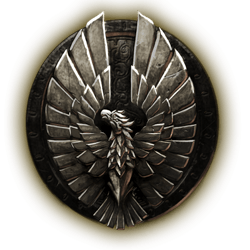 ---
Daggerfall Covenant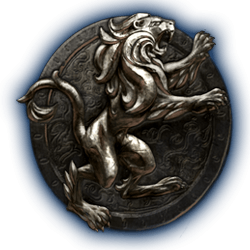 ---
Ebonheart Pact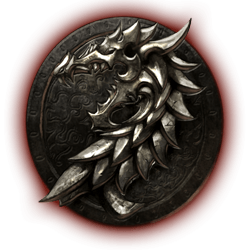 ---
Any Alliance
Imperial Requires Imperial Edition
Explorer's Pack (Pre-Order Bonus and Crown Store): Any Race, Any Alliance
Imperial Edition: Imperial Race On Any Alliance
Racial Passives
Racial Passives Have 3 Ranks: I,II,III.
Each Rank Requires 1 Skill Point.
Race
Argonian
Resourceful
Increases your Max Magicka by 1%/2%/3%. Whenever you drink a potion you restore 4%/8%/12% of your Max Health, Magicka, and Stamina.
Argonian Resistance
Increases your Max Health by 3%/6%/9% and Poison and Disease Resistance by 495/990/1485.
Quick to Mend
Increases your healing done and healing received by 1%/3%/5%.
Altmer (High Elf)
Spellcharge
Increases your Magicka Recovery by 3%/6%/9%.
Gift of Magnus
Increases your Max Magicka by 4%/7%/10%.
Elemental Talent
Increases your Flame, Frost, and Shock Damage by 2%/3%/4%.
Bosmer (Wood Elf)
Y'ffre's Endurance
Increases your Stamina Recovery by 7%/14%/21%.
Resist Affliction
Increases your Max Stamina by 2%/4%/6% and Poison and Disease Resistance by 495/990/1485.
Stealthy
Reduces your detection radius in stealth by 1/2/3 meters. Increases your damage done while in stealth by 3%/6%/10%.
Breton
Gift of Magnus
Increases your Max Magicka by 4%/7%/10%.
Spell Resistance
Increases your Spell Resistance by 1320/2640/3960.
Magicka Mastery
Reduces the Magicka cost of your abilities by 1%/2%/3%.
Dunmer (Dark Elf)
Dynamic
Increases your Max Magicka and Max Stamina by 2%/4%/6%.
Resist Flame
Increases your Max Magicka by 1%/2%/3% and Flame Resistance by 693/1386/2080.
Destructive Ancestry
Increases your Flame Damage by 3%/5%/7%. Increases your Frost and Shock Damage by 0%/1%/2%.
Imperial
Tough
Increases your Max Health by 4%/8%/12%.
Conditioning
Increases your Max Stamina by 4%/7%/10%.
Red Diamond
Your melee attacks have a 10% chance to restore 2%/4%/6% of your Max Health.
Khajiit
Nimble
Increases your Health Recovery by 6%/13%/20% and Stamina Recovery by 3%/6%/10%.
Stealthy
Reduces your detection radius in stealth by 1/2/3 meters. Increases your damage done while in stealth by 3%/6%/10%.
Carnage
Increases your Weapon Critical by 2%/5%/8%.
Nord
Stalwart
Increases your Max Stamina by 2%/4%/6% and Health Recovery by 6%/13%/20%.
Resist Frost
Increases your Max Health by 3%/6%/9% and Cold Resistance by 693/1386/2080.
Rugged
Reduces your damage taken by 2%/4%/6%.
Orc
Brawny
Increases your Max Health and Max Stamina by 2%/4%/6%.
Unflinching
Increases your healing received by 1%/3%/5% and Health Recovery by 6%/13%/20%.
Swift Warrior
Increases your damage done with melee attacks by 2%/3%/4%. Reduces the cost of Sprint by 4%/8%/12% and increases the Movement Speed bonus of Sprint by 3%/6%/10%.
Redguard
Exhilaration
Increases your Stamina Recovery by 3%/6%/9%.
Conditioning
Increases your Max Stamina by 4%/7%/10%.
Adrenaline Rush
Your melee attacks restore 1%/2%/3% of your Max Stamina. This effect can occur once every 5 seconds.
Race
Zones
| Sort | Zone | Alliance |
| --- | --- | --- |
| 1 | Khenarthi's Roost | Aldmeri Dominion |
| 2 | Auridon | Aldmeri Dominion |
| 3 | Grahtwood | Aldmeri Dominion |
| 4 | Greenshade | Aldmeri Dominion |
| 5 | Malabal Tor | Aldmeri Dominion |
| 6 | Reaper's March | Aldmeri Dominion |
| 7 | Stros M'Kai / Betnikh | Daggerfall Covenant |
| 8 | Glenumbra | Daggerfall Covenant |
| 9 | Stormhaven | Daggerfall Covenant |
| 10 | Rivenspire | Daggerfall Covenant |
| 11 | Alik'r Desert | Daggerfall Covenant |
| 12 | Bangkorai | Daggerfall Covenant |
| 13 | Bleakrock / Bal Foyen | Ebonheart Pact |
| 14 | Stonefalls | Ebonheart Pact |
| 15 | Deshaan | Ebonheart Pact |
| 16 | Shadowfen | Ebonheart Pact |
| 17 | Eastmarch | Ebonheart Pact |
| 18 | The Rift | Ebonheart Pact |
| 19 | Coldharbor | Neutral |
| 20 | Craglorn | Neutral |
| 21 | Cyrodiil (PVP) | Neutral |
| 22 | Imperial City (PVP) | Neutral |
| 23 | Wrothgar (Orsinium) | Neutral |
| 24 | Hew's Bane (Thieves Guild) | Neutral |
| 25 | Gold Coast (Dark Brotherhood) | Neutral |
| Sort | Zone | Alliance |