Imperium Praesidi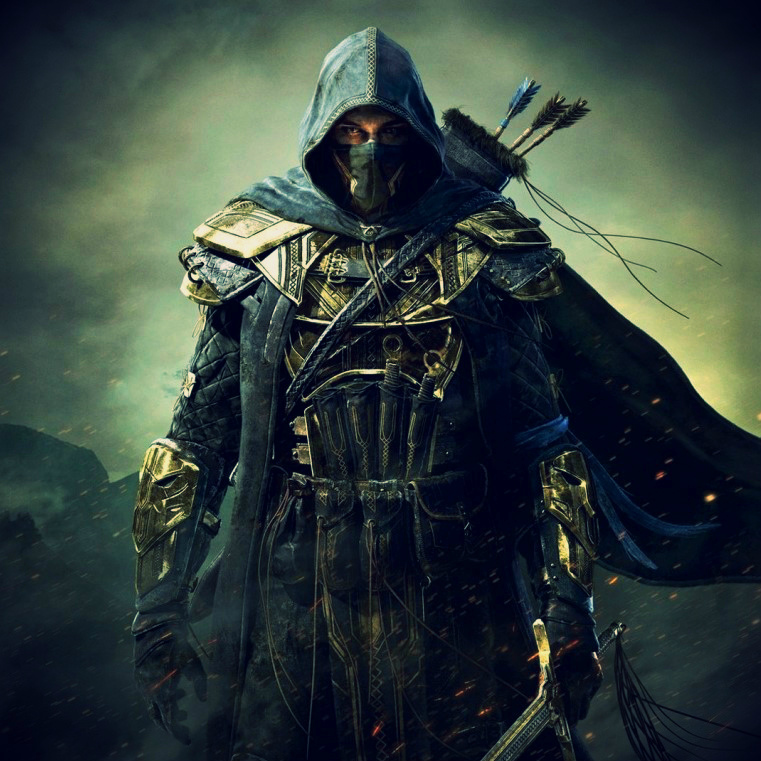 Class: TEMPLAR
Race: Imperial
Main Role: Damage
Health, Magicka, Stamina
| | | |
| --- | --- | --- |
| HEALTH | MAGICKA | STAMINA |
| 15 | 34 | 15 |
Skills
Bar 1
Weapon 1: Bow

Fighters Guild Skill
Silver Shards

Bow Skill
Bombard

Templar Skill
Vampire's Bane

Templar Skill
Power of the Light

Templar Skill
Honor The Dead

Templar Skill
Remembrance
Bar 2
Weapon 2: One Handed And Shield

Templar Skill
Puncturing Sweep

One Hand And Shield Skill
Heroic Slash

One Hand And Shield Skill
Power Slam

Templar Skill
Ritual of Retribution

Templar Skill
Honor The Dead

Werewolf Skill
Pack Leader
Armor Types
| | | |
| --- | --- | --- |
| Light Armor | Medium Armor | Heavy Armor |
| 2 | 3 | 2 |
Gear and Item Set Info
Head: Willow's Path (Thieve's Guild, Medium Rubedo)
Shoulders: Twice-Born Star (Imperial, Light Ancestor Silk)
Chest: Twice-Born Star (Imperial, Heavy Rubedite)
Hands: Twice-Born Star (Imperial, Medium Rubedo)
Waist: Willow's Path (Imperial, Light Ancestor Silk)
Legs: Twice-Born Star (Imperial, Medium Rubedo)
Feet: Twice-Born Star (Imperial, Heavy Rubedite)
Make sure they have the Reinforced trait.
Bow: Willow's Path (Thieves Guild, Ruby Ash)
Sword: Willow's Path (Imperial, Rubedite)
Shield: Willow's Path (Imperial, Ruby Ash)
Bow is precise. Sword is sharpened. Shield is sturdy.
*****************************************
Twice-Born Star
(2 items) Adds 1064 Max Health
(3 items) Adds 967 Max Stamina
(4 items) Adds 967 Max Magicka
(5 items) Allows you to have two Mundus Stone Boons at the same time.
*****************************************
Willow's Path
(2 items) Adds 129 Magicka Recovery
(3 items) Adds 129 Stamina Recovery
(4 items) Adds 129 Health Recovery
(5 items) Increases your Health, Stamina and Magicka Recovery by 15%.
*****************************************
Use Stamina Glyphs for Heavy pieces + Shield, Magicka Glyphs for others.
Decrease Health Glyphs for Sword and Bow.
For jewellery, I recommend Physical + Spell Resistance for Rings, Shielding for Necklace. (I myself use Poison Resist for all three)
General Info
Passives
Aedric Spear:
Piercing Spear

Spear Wall

Burning Light

Balanced Warrior
Dawn's Wrath:
Enduring Rays

Prism

Illuminate

Restoring Spirit
Restoring Light:
Mending

Sacred Ground

Light Weaver

Master Ritualist
Bow:
Long Shot

Accuracy

Ranger

Hawk Eye

Hasty Retreat
One Handed + Shield:
Fortress

Sword and Board

Deadly Bash

Deflect Bolts

Battlefield Mobility
Light Armor:
Evocation

Recovery

Spell Warding
Medium Armor:
Dexterity

Wind Walker

Improved Sneak

Athletics
Heavy Armor:
Resolve

Constitution

Juggernaut
Imperial:
Diplomat

Tough

Conditioning

Red Diamond
Mundus Stones:
The Atronach (Magicka Recovery)

The Serpent (Stamina Recovery)
*****************************************
Suggested Passives (optional):
Banish the Wicked (Fighter's Guild)

Skilled Tracker (Fighter's Guild)

Undaunted Command (Undaunted)

Undaunted Mettle (Undaunted)
Champion Point Tips
This build was created to suit my own play-style, as I favor the bow but I also enjoy sword and board. The point is to be able to have the stamina for bow abilities, enough magicka for healing, and enough health to strive.
The Twice-Born Star set enhances these stats and allows you to have both stamina and magicka recovery by choosing The Atronach and The Serpent mundus stones.
The Willow's Path set adds magicka, stamina and health recovery, and increaces each recovery stat by an additional 15%.
Given that there's approximately 350 skill points available, you can easily access all abilities and passives listed.
PLEASE NOTE: I made this for myself. I appreciate people's opinions but I've worked on this for a while and I'm not posting this for advice or critquing. It's merely here for my own reference. That being said, anyone who would like to use this build or any aspects of it are free to do so.
Build Rating