9 Month Loyalty Reward
ZOS have announced in the February Road Ahead that the 9 Month Loyalty Reward is going to be the Mask of Cheerful Slaughter – a unique costume which transforms your character as seen below.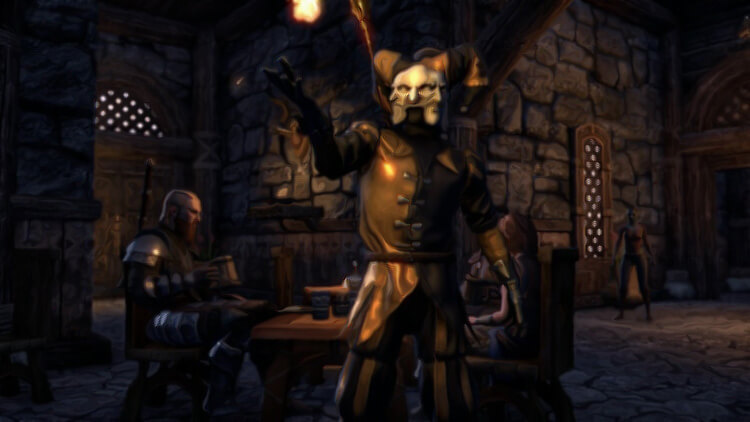 The requirement for the 9 Month Loyalty Reward is that you have been subscribed to ESO from April to March 2014. The Mask of Cheerful Slaughter is the second last Loyalty Reward with the Striped Senche (Tiger) Mount going to be last Loyalty Reward for those players who have subscribed for 12 months or 300 days.