One Tamriel – Why It's The Right Move
So at E3, Matt Frior (Game Director) announced the concept of One Tamriel. It lets players from all Alliances and all Levels complete the same content through the Battle Level scaling system. What this means in reality is that all zones will be CP 160 (mobs and quests will be at CP 160) and those players below Level 50 will have their main stats scaled up to an average CP 150 character.
This is the exact same system used in all DLC zones like Orsinium, Hew's Bane and the Gold Coast. It's also used in Cyrodiil and Imperial City. The zones don't scale to the player, instead the player scales to the zones.
The other part of One Tamriel is removing the Alliance restrictions in PVE and letting players from all three Alliances play together in all PVE zones.
There has concern in the ESO community about this plan. Will this mean that the popular zones will be overwhelmed with players? Will mobs and nodes be impossible to harvest? What is the point of leveling up now? Here is why it's a good move.
A Larger Population
One Tamriel removes all Alliance restrictions on all zones. This means that players can freely roam between Aldmeri Dominion zones and Daggerfall Covenant zones at any Level. It also means that players from opposing Alliances can see and play with each other. You can now walk right up to them, group with them and quest with them.
This removes the three-way split in the population created with the Alliances. This in turn provides more players for Group Dungeons, more player for Trials, more players to queue in the Group Finder and more players to quest with.
Some people have suggested that this will bring more lag, more server issues and over-crowded zones. This won't be the case, however, because of the megaserver system that ESO runs on. The megaserver splits the population of a zone into several instances. This happens right now in the background and you probably don't notice it because it is smart. It places friends and Guild members together. It's the same system at work when you finish a quest in a zone and it changes the landscape and NPCs for you but those who haven't completed the quest yet still see the old landscape and NPCs.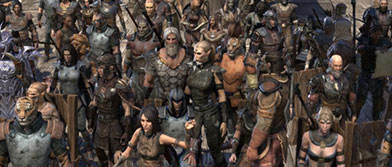 With viable zones all around Tamriel the population may even spread out further. The higher Level players can grind or gather crafting nodes in any zone, so they won't be all forced into the DLC zones. Also lower Level players can quest in any zone, so the starter zones may be less populated as well as players spread out across all zones. This change makes all zones of equal value in terms of quests, mobs and experience.
Visit Old Zones
I have a Level 40 character which has been in Cyrodiil since Level 20. This means when I go back to PVE I am stuck doing quests which I am way over-leveled for. I don't even get XP for killing monsters in these zones any more because I am too far above their Level. This will all change with One Tamriel as it allows every single zone to be filled with quests at your strength and mobs at your strength. This might even make older zones more popular because experienced players can re-visit these areas without being penalised with no XP and little challenge.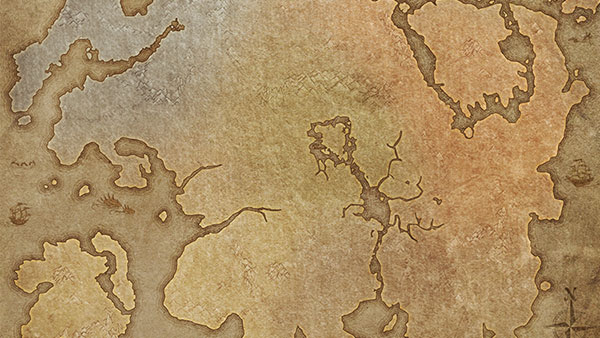 One Tamriel also means that players can explore the DLC zones and not be penalised for becoming over-leveled in their original zones.
I have another character who is Level 50. With One Tamriel I can go back and complete some of the content I missed in the first few zones all the while gaining XP and fighting mobs at my Level.
Explore
When I first started my characters I wanted to explore new lands at my own pace. Instead of simply following the main zone quest, in One Tamriel I can choose to go all around Tamriel and do whatever quests I want. This is much more like an Elder Scrolls experience than a linear quest system progressing through the zones in a set order.
If I want a change of scenery I can go from Stonefalls to Auridon and then on to the Alik'r Desert, it matters not!
Cross-Alliance
A friend of mine has a lower Level Templar. I have a lower Level Nightblade. We want to play our lower Level characters together but at the moment we can't because we made them on different Alliances. The only way we can even see each other is in Cyrodiil for PVP! With One Tamriel we can quest together and group together in any zone. This benefits players like us and also players from the active role-playing community which is currently split over the three Alliances.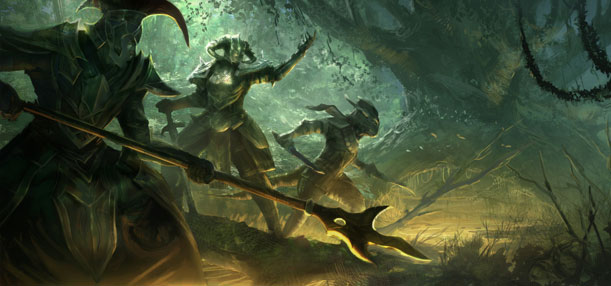 Also, I can use my higher Level character with my friend's lower Level character but we can both do the same quests and activities because we are both scaled. We don't have to worry about out-leveling one another any more.
The Point Of Leveling
Some people have questioned the point of increasing your Level in a system where you are always scaled up. There's no doubt that One Tamriel will reduce the impact of increasing your Level. There are still several advantages to becoming a higher Level though.
A higher Level character will still have far superior gear, more Skill Points, more Attribute Points and more Champion Points. Also, all of the content which has a Veteran mode like Group Dungeons and the Maelstrom Arena can only be completed with characters over Level 50.
Edit: Just to reiterate, scaling does not effect the gear you can wear. So a Level 40 can only wear Level 40 and below gear even when scaled to CP 160.
Issues
There are some potential issues with One Tamriel. Some players dislike the fact that the three Alliances are supposed to be at war with each other, not grouping together to run Trials. Some are also unhappy that they can't travel to really difficult zones any more in order to really test themselves. They might miss the experience of attempting content which is harder than they should even try. Do you have any other potential issues with One Tamriel?
Edit: There are lots of good points being brought up in the comments below.