Scales of the Knight (PvE)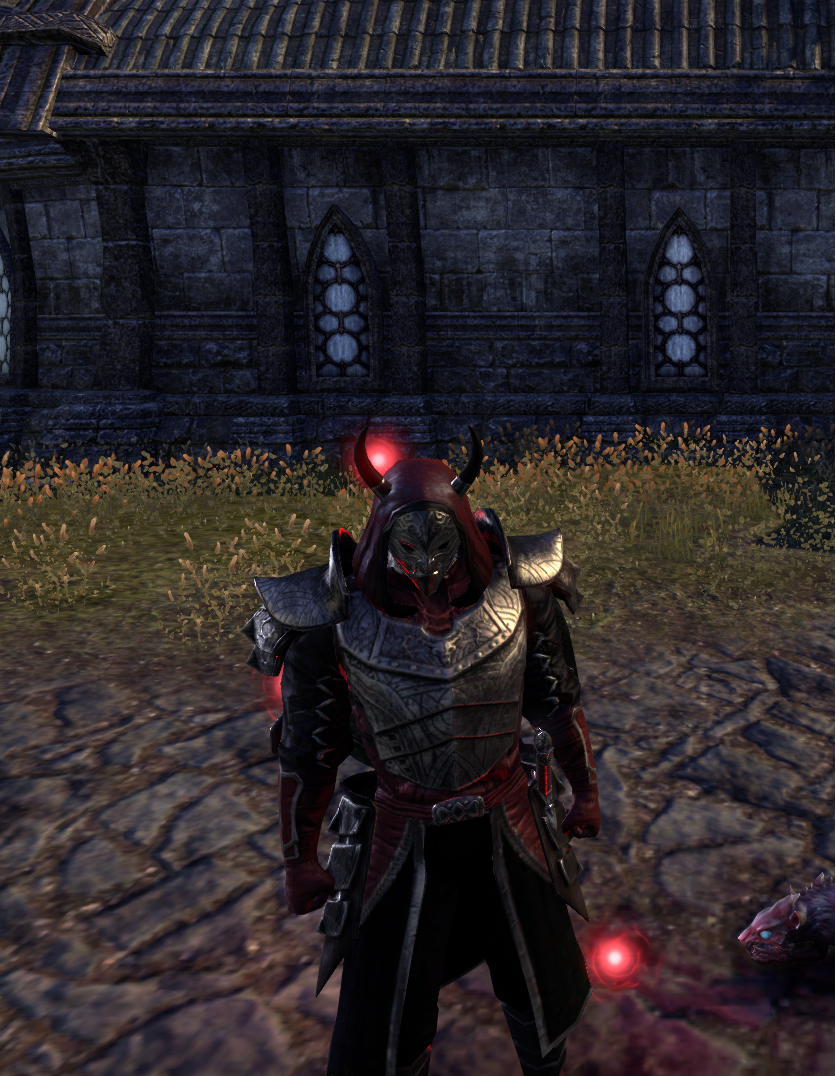 Class: DRAGONKNIGHT
Race: Nord
Main Role: Tank
Health, Magicka, Stamina
| | | |
| --- | --- | --- |
| HEALTH | MAGICKA | STAMINA |
| 36977 | 9582 | 19163 |
Skills
Bar 1
Weapon 1: One Handed And Shield

Dragonknight Skill
Unrelenting Grip

One Hand And Shield Skill
Puncture

One Hand And Shield Skill
Heroic Slash

Dragonknight Skill
Burning Talons

Dragonknight Skill
Igneous Weapons

Assault Skill
Aggressive Horn
Bar 2
Weapon 2: One Handed And Shield

One Hand And Shield Skill
Absorb Magic
Undaunted Skill
Inner Beast

Heavy Armor Skill
Immovable

Dragonknight Skill
Igneous Shield

Dragonknight Skill
Hardened Armor

Dragonknight Skill
Magma Shell
Armor Types
| | | |
| --- | --- | --- |
| Light Armor | Medium Armor | Heavy Armor |
| 1 | 1 | 5 |
Gear and Item Set Info
Head/Shoulders = Blood Spawn w/ Health Enchantment
Chest/Boots/Gloves = Orgnum's Scales w/ Sturdy and Health Enchantment
Belt/Pants = Ebon w/ Sturdy and Health Enchantment
Jewelry = Ebon w/ Healthy and Health Enchantment
Sword/Shield = Orgnum's Scales w/ Defending/Sturdy and Crusher Enchantment/Health Enchantment
Sword/Shield = Orgnum's Scales w/Defending/Sturdy and Life Drain Enchantment/Health Enchantment
General Info
This is a pretty straight forward tank build built primarily for PvE. Make sure you are packing potions especially Magicka and Stamina potion. I like to run blue Orzoga's Triple Trifle Pocket for the Health and the Stamina Regen. The food you can mess around with until you can find something that suits your needs.
The first skill bar is your damage/taunt bar. This is where I normally stay, popping the igneous weapons whenever needed. The heroic slash is really nice because it will help add to your Ultimate gain that you get from the Blood Spawn. You should be popping the Aggressive Horn every time it is ready which will be a lot.
The second bar is your buff bar as well as your ranged taunt bar. If you need some damage shields this is where you switch to, buff up, and switch back to the first bar. Use the Magma Shell when you need that extra beefiness. You can also switch out Immovable for Green Dragon Blood for extra heals if need be.
Champion Point Tips
I apologize for the vagueness of the amount of Champion Points to add into which skills but this is something you can tweak here and there as needed.
Split your champion points between Hardy (45%) and Elemental Defender (45%), throwing some into Quick Recovery (10%).
I would focus on Warlord and Mooncalf (mostly Mooncalf) but throw a some in Tenacity for emergency Stamina Regen.
I would say 75% in Melee Weapon and 25% in Thaumaturge to help out with the dps of your Burning Talons.
Build Rating