Blade of Agony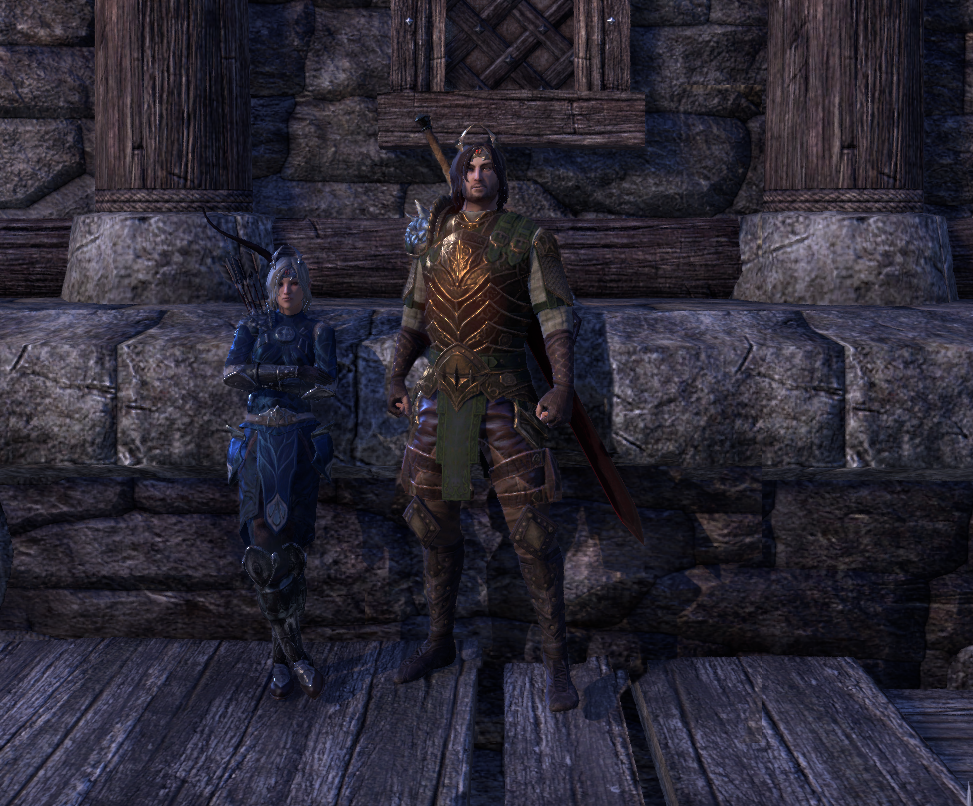 Class: NIGHTBLADE
Race: Bosmer (Wood Elf)
Main Role: Damage
Health, Magicka, Stamina
| | | |
| --- | --- | --- |
| HEALTH | MAGICKA | STAMINA |
| 18k - 20k | 10k | 33k -39k |
Skills
Bar 1
Weapon 1: Two Handed

Nightblade Skill
Killer's Blade

Two Handed Skill
Reverse Slice

Nightblade Skill
Surprise Attack

Two Handed Skill
Carve

Nightblade Skill
Relentless Focus

Fighters Guild Skill
Dawnbreaker of Smiting
Bar 2
Weapon 2: Bow

Bow Skill
Poison Injection

Fighters Guild Skill
Rearming Trap

Bow Skill
Endless Hail

Assault Skill
Razor Caltrops

Nightblade Skill
Leeching Strikes

Nightblade Skill
Incapacitating Strike
Armor Types
| | | |
| --- | --- | --- |
| Light Armor | Medium Armor | Heavy Armor |
| 1 | 5 | 1 |
Gear and Item Set Info
Hunding's Rage x5, Night Mother's Embrace x5, Molag Kena x1
Hunding's Rage for max weapon damage and weapon critical, Night Mother's Embrace and Molag Kena for extra weapon damage and stamina regen.
Alternatives can be Brairheart and Oblivion's Edge.
Full stamina enchants on divines armor and healthy/robust for jewelry. It's entirely up to you to what you put in, I just prefer a bit more health.
As for food I reccommend Tripe Trifle Pocket for health and stamina regen.
I currently use Hunding's rage, Twice Fanged Snake, and Spawn of Mephala with an infused dagger and precise sword.
General Info
The point of this build is to do the maximum amount of damage output in the shortest time possible. Which can be good for an assassin type character. Plus the stealth bonuses from the one set benefit thieves as well, as sneaking can be a pain unless you keep shadow cloak up all the time. For the best damage output I recommend using the warrior stone.
You can also use a nord or imperial for this setup
Champion Point Tips
Warrior: 31 ironhide, 30 spell shield, 40 Medium Armor Focus, 43 Hardy, 43 Ele Defender, 43 Thick-skinned
Mage: 49 Mighty, 21 Piercing, 66 Thaumaturge, 66 Precise Strikes, 28 Master-At-Arms
Thief: 30 Mooncalf, 100 Tenacity, 25 Warlord, 75 Tumbling
This setup is the same as my other builds and works for pretty much any stamina dps class.
Build Rating