Blademaster 2.0 (Clockwork City Update)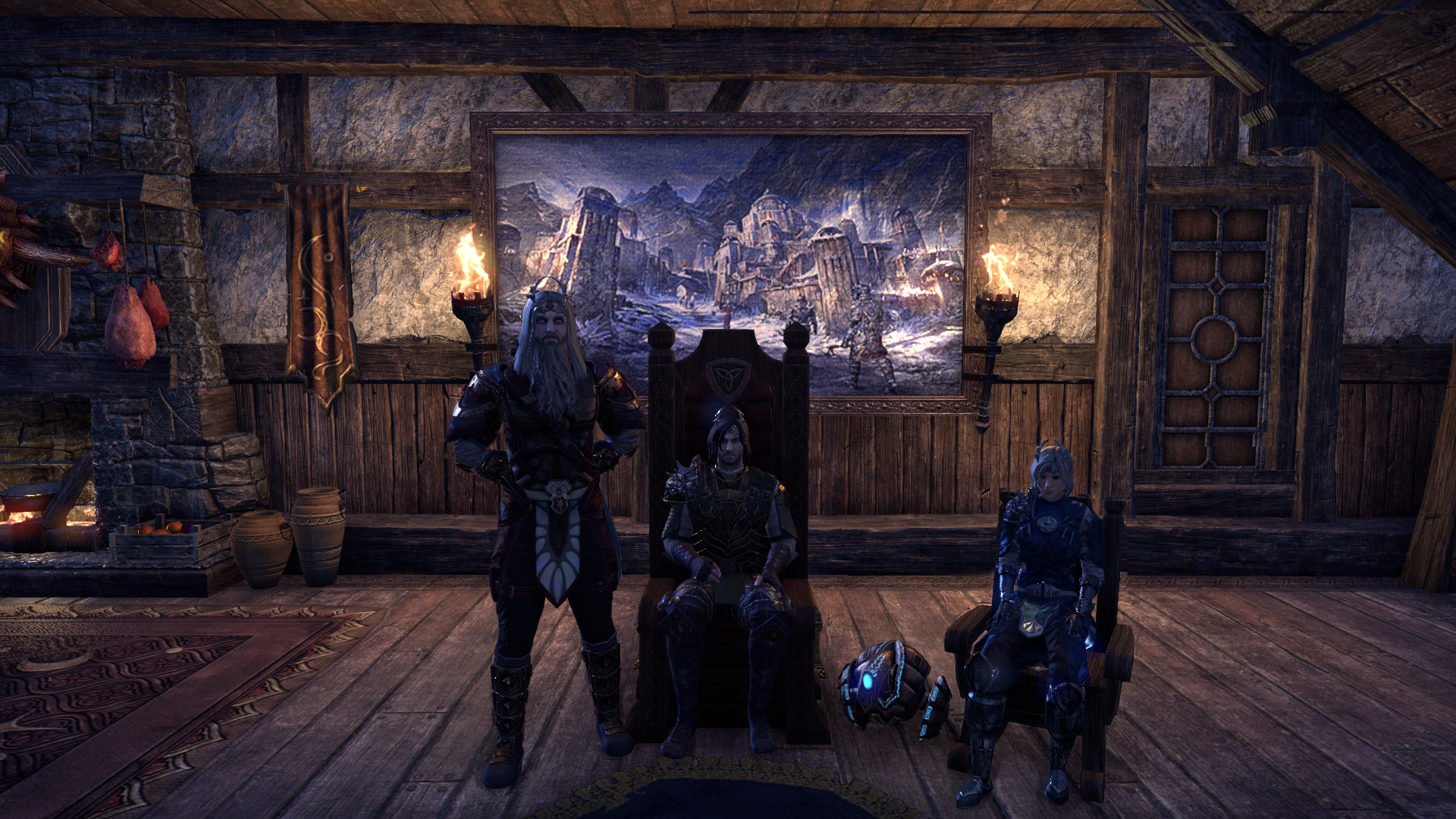 Class: DRAGONKNIGHT
Race: Nord
Main Role: Damage
Health, Magicka, Stamina
| | | |
| --- | --- | --- |
| HEALTH | MAGICKA | STAMINA |
| 20k | 10k | 30k - 37k |
Skills
Bar 1
Weapon 1: Two Handed

Dragonknight Skill
Venomous Claw

Two Handed Skill
Reverse Slice

Dragonknight Skill
Flames of Oblivion

Dragonknight Skill
Noxious Breath

Two Handed Skill
Rally

Fighters Guild Skill
Dawnbreaker of Smiting
Bar 2
Weapon 2: Bow

Bow Skill
Poison Injection

Fighters Guild Skill
Rearming Trap

Bow Skill
Endless Hail

Assault Skill
Razor Caltrops

Dragonknight Skill
Molten Armaments

Dragonknight Skill
Standard of Might
Armor Types
| | | |
| --- | --- | --- |
| Light Armor | Medium Armor | Heavy Armor |
| 1 | 5 | 1 |
Gear and Item Set Info
The setup is the same as my prior build, but instead of two five pieces I run 5 Hunding's, 4 Night Mother's Embrace, and 2 Velidreth for the extra damage output. Another setup that can be utilized is Briarheart and Oblivion's Edge for the healing and critical. (This setup will work for other classes as I have tested it for Stam Warden and Stamblade)
Update: 5 Hunding's, 5 Spriggan's, 1 Kra'gh's.
One other setup that is viable is Mechanical Acuity, Spriggans, and any monster set you choose.
General Info
I reccommend using max health/stamina regen food to keep yourself going as sustain is now an issue. Keep in mind that this build is still a work in progress and you can adapt it to however you want to play, I've just used what works for me and still pull decent dps while soloing world bosses.
Edit: Also put all attribute points into Stamina, you want to have the highest pool that you possibly can in order to do the most damage.
Update: Dubious Camoran will also work, so there's that option as well. For potions use Health/Stamina or Weapon crit/power + stamina pots.
Champion Point Tips
Warrior: 40 Medium Armor Focus, 43 Hardy, 43 Ele Defender, 43 Thick Skinned, 61 Quick Recovery
Mage: 28 Master-at-arms, 49 Mighty, 21 Piercing, 66 Thaumaturge, 66 Precise Strikes.
Thief: 25 Mooncalf, 100 Tenacity, 30 Warlord, 75 Tumbling
Build Rating