Electromaster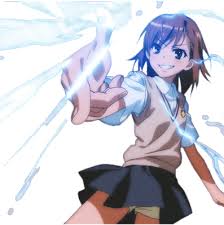 Class: SORCERER
Race: Altmer (High Elf)
Main Role: Damage
Health, Magicka, Stamina
| | | |
| --- | --- | --- |
| HEALTH | MAGICKA | STAMINA |
| 0 | 64 | 0 |
Skills
Bar 1
Weapon 1: Destruction Staff

Destruction Staff Skill
Force Pulse

Sorcerer Skill
Dark Conversion

Destruction Staff Skill
Elemental Blockade

Sorcerer Skill
Hardened Ward

Destruction Staff Skill
Elemental Drain

Sorcerer Skill
Greater Storm Atronach
Bar 2
Weapon 2: Dual Wield
Sorcerer Skill
Endless Fury

Mages Guild Skill
Spell Symmetry

Sorcerer Skill
Liquid Lightning

Light Armor Skill
Harness Magicka

Sorcerer Skill
Power Surge

Sorcerer Skill
Energy Overload
Armor Types
| | | |
| --- | --- | --- |
| Light Armor | Medium Armor | Heavy Armor |
| 7 | 0 | 0 |
Gear and Item Set Info
Lightning staff, this is a must. You can do the 5-1-1 comp if you like. Besides the bars, everything else can be fitted in to what you like to use. This builds, ideal, sets are Netchs Touch and Overwhelming Surge spread throughout apparels and accessories. You can also throw in Torug's Pact on your swords, if you have nothing else. Boon-apprentice, magicka enchantments and divines on everything.
General Info
[I refer to damage shields as spell shields] This build revolves around shock damage and micromanaging your magicka bar. Also this build fits many play styles; spell damage, spell criticals, recoveries and maximum attributes are disregarded. Def, atk and buff/debuffs revolve around your magicka heavily, and you will eat through it. Everything you do will be to find ways to generate magicka somehow. Spell shields and Aoe's should constantly be up with attacks/finishers and buff/debuffs in between. All the passives you know you should have- should be active, especially Storm calling ones and dual wields TBaB. [A friendly reminder, a good mage is constantly on the move; try not to get bashed too much]
Champion Point Tips
GREEN- even split between magician[tower] and arcanist[lover]. BLUE- even split between elfborn[apprentice], elemental expert[apprentice] and spell erosion[apprentice]. RED- everything, and the kitchen sink, into bastion[lord] and whatever else into elemental defender[lady], maybe even light armor focus[lady] if you want.
Build Rating