Laren' s Protector Magicka Nightblade (Update)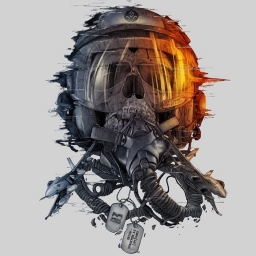 Class: NIGHTBLADE
Race: Altmer (High Elf)
Main Role: Damage
Health, Magicka, Stamina
| | | |
| --- | --- | --- |
| HEALTH | MAGICKA | STAMINA |
| 17000 | 42000 | 11000 |
Skills
Bar 1
Weapon 1: Destruction Staff

Nightblade Skill
Funnel Health

Destruction Staff Skill
Elemental Drain

Nightblade Skill
Crippling Grasp

Nightblade Skill
Mass Hysteria

Mages Guild Skill
Magelight

Nightblade Skill
Incapacitating Strike
Bar 2
Weapon 2: Restoration Staff

Mages Guild Skill
Entropy

Nightblade Skill
Merciless Resolve

Nightblade Skill
Siphoning Attacks

Light Armor Skill
Harness Magicka

Restoration Staff Skill
Healing Ward

Restoration Staff Skill
Lights Champion
Armor Types
| | | |
| --- | --- | --- |
| Light Armor | Medium Armor | Heavy Armor |
| 5 | 1 | 1 |
Gear and Item Set Info
5) Wizards Repoist
5) Julianos
((Nice burst Great sustain huge survivability with Wizards Repoist))
OR
5) Wizarsds Repoist
3) Will power
2) Valken Door is
1) Maelstrom Destro
1) Maelstrom Restro
This will give you extremely high max Magicka. You can be somewhere around 46-49k max with [The Mage] Mundas, Mages guild Ice Comot/Shooting star Magelight on the front bar and max health max magic food. This will also give you insane amount of burst damage as well.
((Amazing burst Great sustain Huge survivability))
((Damage output can vary on targets residences))
((This is only if you have the Maelstrom weapons))
Armor glyphs can be all max Magicka or you can throw a couple of try glyphs on you big gear pieces such as Helm, Chest and legs to increase your max stamina pool.
Jewelry glyphs 2 spell damage 1 recovery ((Between Elimental drain and siphoning attacks you should have good if not great sustain))
General Info
This skill bar set up can work with most gear setups but this build is for more experienced Magicka Nightblade players. In order to play this ypu must have good time managment and a proper rotation of buffs an debuffs.
Mundas [The Mage] for higher max magic pool or [The Apprentice] for more spell damage, if you would like more magic recovery go with [The Atronach]
((Skills may be changed according to your play style))
Champion Point Tips
Place them where you see fit be creative.
Build Rating