Magicka Nightblade Vampire Guide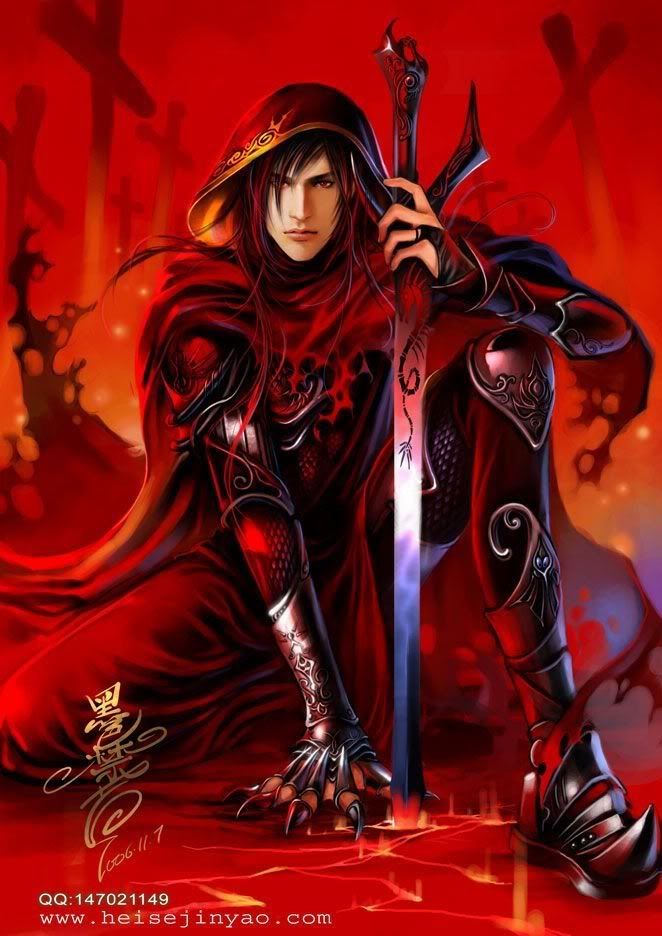 Class: NIGHTBLADE
Race: Altmer (High Elf)
Main Role: Damage
Health, Magicka, Stamina
| | | |
| --- | --- | --- |
| HEALTH | MAGICKA | STAMINA |
| 15-20 | the rest | 0 |
Skills
Bar 1
Weapon 1: Dual Wield

Vampire Skill
Invigorating Drain

Nightblade Skill
Impale

Nightblade Skill
Sap Essence

Nightblade Skill
Concealed Weapon

Nightblade Skill
Shadowy Disguise

Nightblade Skill
Soul Tether
Bar 2
Weapon 2: Destruction Staff

Nightblade Skill
Twisting Path

Nightblade Skill
Merciless Resolve

Nightblade Skill
Dark Shades

Nightblade Skill
Reaper's Mark

Vampire Skill
Elusive Mist

Vampire Skill
Devouring Swarm
Armor Types
| | | |
| --- | --- | --- |
| Light Armor | Medium Armor | Heavy Armor |
| 0 | 0 | 7 |
Gear and Item Set Info
By going full heavy armor you get boosts in healing received which works very well with this skill set, along with synergizing with the shadow skill line. As long as set bonuses are concerned you should be looking for bonus magicka/health, reduced spell cost and weapon/spell damage.
General Info
You don't have to go too much out of your way, this can be slowly incorporated during your playtrough. It works for every race (though dunmer's resistance to fire makes them really good) and for the first skill bar you may choose the meele weapons you preffer (using ones favored by your race and/or class is encouraged). Many of the skills can also be swaped for ones you like best.
With the first skill bar you'll be trying to self heal all the damage you might receive while doing a fair amount of harm yourself. A simple Sap Essence/Invigorating Drain/Shadow Barrier combo works great for mitigating damage and recovering health. Shadowy Disguise/Concealed Weapon/Impale is good for taking out priority targets in dungeons, such as healers, archers and pyromages. You'll be able to use Soul Tether quite often thanks to Invigorating Drain's morph effect, so don't be shy of using it on normal monsters.
Your second skill bar is there so you can buff up before joining the fight or provide you with a ranged atack option. It's good if you always have someone marked (specially bosses) and don't be afraid to Elusive Mist yourself to safety if the aggro turns on you.
Here's some things you should keep in mind while building/playing your character:
You should get the passives Shadow Barrier and Undeath as soon as you can.
Try keeping Shadow Barrier's defense buff on during the whole fight.
Switch into your staff when you face big aoe dmg or large groups of enemies.
Sap Essence heals your allies use it often .
Being well fed makes a big difference.
Do not underestimate your fire weakness.

If you're not a vampire yet you can buy the bite in the crown store for 1500 crowns or for around 2000 gold from players in your faction (beware of crooks). You can find the specific coordinates for the ritual here:http://teso.mmorpg-life.com/become-vampire-eso/
Though the quest has a fairly high lvl you can do it pretty much at any stage of the game if you have a bow, parkour skills and some patience.
SKILL OVERVIEW

Drain Essence: This is the vampire's bread and butter skill and a lifesaver. It serves as a decent damage source in magicka builds and since the healing amount is set at 20% per second it can be used in any build for healing. The stun can be used to interrupt skills and if morphed into Invigorating Drain it becomes a huge ultimate charger.

Mist Form: This skill is mostly used as a repositioning tool for squishy characters such as healers and archers, but if you time it right it may also be used to mitigate damage from skills or dodge them.

Bat Swarm: The vampire ultimate is a generic AOE DPS spell. Nonehteless it deals decent damage and adquires interesting effects after morphing. Devouring Swarm can be used to give meele fighters an edge as it allows damage sustaining. Cloud Swarm excels as a PVP skill. It may be used to escape dangerous situations or to deliver a well placed critical hit in adition to that tasty DPS.
Build Rating