Shadow Wanderer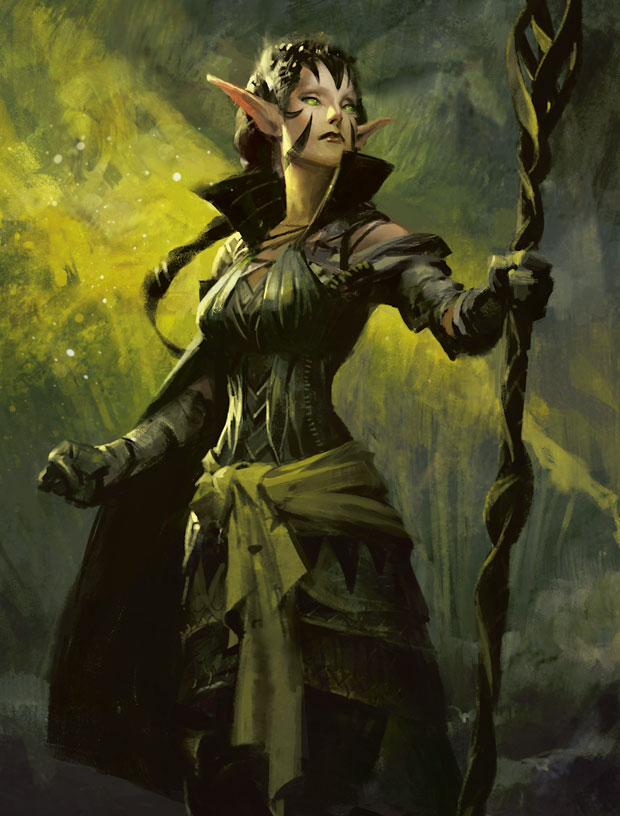 Class: NIGHTBLADE
Race: Breton
Main Role: Healer
Health, Magicka, Stamina
| | | |
| --- | --- | --- |
| HEALTH | MAGICKA | STAMINA |
| 25 | 39 | 0 |
Skills
Bar 1
Weapon 1: Restoration Staff

Nightblade Skill
Concealed Weapon

Nightblade Skill
Dark Cloak

Nightblade Skill
Refreshing Path

Restoration Staff Skill
Combat Prayer

Restoration Staff Skill
Mutagen

Nightblade Skill
Veil of Blades
Bar 2
Weapon 2: Restoration Staff

Restoration Staff Skill
Healing Springs

One Hand And Shield Skill
Absorb Magic

One Hand And Shield Skill
Absorb Magic

One Hand And Shield Skill
Absorb Magic

One Hand And Shield Skill
Absorb Magic

Sorcerer Skill
Absorption Field
Armor Types
| | | |
| --- | --- | --- |
| Light Armor | Medium Armor | Heavy Armor |
| 5 | 2 | 0 |
Gear and Item Set Info
Since this is isn't a completely "hardcore" build, no gear preferences are listed.
You could decide whether to go medium/light or just medium or light armor early, but it's not completely necessary, since you'll probably train both skills a bit.
Medium armor gives bonuses to stealth, you could go for a mobile, stealthy build with it. Light armor is more focused on magicka (which is really important when you're a healer, since almost all ally-healing abilities use magicka). Medium armor benefits stamina, which is a bit of a waste as a magicka-using character.
Light armor is probably the most practical armor choice, but if you want to go into the Legerdemain skill-line (for thieving), medium armor might be good.
General Info
This build is extremely agile, but very squishy. You really need to protect yourself, or you'll quickly die. Use your healing from the backline and going invisible when needed.
Build Rating