The Atronach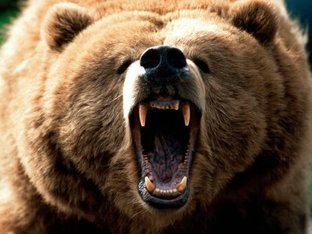 Class: SORCERER
Race:

Altmer (High Elf)
Main Role: Damage
Health, Magicka, Stamina
| | | |
| --- | --- | --- |
| HEALTH | MAGICKA | STAMINA |
| 90-100% | 0-10% | 0% |
Skills
Bar 1
Weapon 1: Destruction Staff

Sorcerer Skill
Lightning Flood

Sorcerer Skill
Summon Twilight Matriarch

Sorcerer Skill
Daedric Prey

Sorcerer Skill
Shattering Prison

Destruction Staff Skill
Force Pulse

Sorcerer Skill
Energy Overload
Bar 2
Weapon 2: Restoration Staff

Restoration Staff Skill
Rapid Regeneration

Restoration Staff Skill
Force Siphon

Restoration Staff Skill
Blessing of Restoration

Restoration Staff Skill
Healing Springs

Sorcerer Skill
Dark Conversion

Sorcerer Skill
Summon Charged Atronach
Armor Types
| | | |
| --- | --- | --- |
| Light Armor | Medium Armor | Heavy Armor |
| 7 | 0 | 0 |
Gear and Item Set Info
I have the Julianos and Willow's path sets, but honestly anything with Magica Regen will work. I'd recommend some sort of flame staff though, as the destructive staff skill line has a 40% chance to do damage over time with flame.
I also went with full light armor, since all of the attribute points are poured into health and the magica regen passives on Light Armor are just inarguable IMO.
General Info
This build is for those who want to play a supporting role, but don't want to simply be a baby sitter whose only job is to spam healing. I'm VL 1 and this build has been working so far, so I figured I'd share it! Of course, if you don't like the healing role, this build is NOT for you, but if you already gravitate towards that and are looking for a few twists to make it more appealing, then read on!
First off, I chose my race for the fire benefits (both resistance and damage bonus), as well as the magicka regen, but this build works well with any race, really. If you do go with Dunmer, I would grab a flame staff ASAP to take advantage of your racial passive.
Secondly, this build actually has a third ability bar with the Overload Ultimate, and here are the five slots I recommend for that:
Inner Light
Critical Charge
Hardened Ward
Bound Aegis
Crystal Shard
Here's the typical lineup for a dungeon run: first, find out who's the tank, and keep an eye on them. They'll be the ones who will need the most support, as they will take the most damage. Before entering battle, locate the boss (if any), and, if you can, inform the tank of its location. Once the tank enters combat, activate Rapid Regen and mark the boss with Force Siphon. The latter takes a bit to wind up, so I usually activate it as the tank runs in. These two abilities will increase you and your allies health regen, as well as restore health and magicka based on the damage dealt by the tank.
Once the boss is marked and the tank is engaged, switch to Ability Bar 1 and throw a Lightning Flood at the boss (or wherever the tank is). This will allow the tank to activate the conduit for additional damage to nearby enemies. Once lightning flood has been cast, summon a Twilight Matriarch and cast Daedric Prey on a target of your choice (preferrably the boss). Your Twilight will attack the cursed target with a 55% damage bonus.
While you're Twilight is busy with whomever you cursed, activate Shattering Prison on the adds and throw a second Lightning Flood on those ensnared. If you've got magicka left, spam Force Pulse, as it will do additional magic damage to those caught in the lightning. Continue the process of Prison, Lightning, and Pulse until your Ultimate is charged (or your allies health drops, which I will cover in a bit).
Once Overload is charged, activate it, then activate the first four abilities in your bar: Inner Light, Critical Surge, Bound Aegis, and Hardened Ward. This will ensure maximum damage and bring your resistance up so you don't die before your Ultimate runs out. Next, spam Crystal Shard until your magicka is depleted, then throw a couple of light attacks (which deal more damage than heavy, surprisingly) to restore it. Ideally, the magicka restored by your hits will allow you to activate shards and wards continuously, essentially making the Ultimate last for an optimal time. Keep in mind, however, that you can always deactivate your overload to return to your normal weapon sets, which would be necessary if the health of your allies drop.
Should this happen, drop everything and switch to Ability Bar 1. Slam down a couple of Blessing of Protections to bring the health back up, and then a couple Healing Springs to restore the magicka spent. Top it off with a Rapid Regen and a couple of more Force Siphons before switching back to destruction. If at any point you're seriously lacking magicka, activate your Dark Conversion to trade your Stamina for it and you're good to go.
And when all else fails and everything goes to shit, slam down your Charged Storm Atronach into the middle of it all and smash Blessing of Restoration like there's no tomorrow.
Going solo has pretty much the same lineup as above: deal damage until you're health drops, then switch to Restoration to rectify. Congratulations! You are officially a Momma Bear.
Build Strengths:
Reduces "squishy" element of light armor so you're not dying all the time.
Blends healing and DPS in a way that doesn't depreciate either side.
Each ability runs smoothly into the next, and are connected in a way that promote Magicka Regen as well as damage increase.
Build Weaknesses:
Low Max Magicka = decreased damage bonus + reliance on dark conversion
Spells such as the Twilight Matriarch and Force Siphon have longer cast times
Switching from Overcharge back to restoration takes a bit of time, which can be seriously detrimental depending on your allies' condition
Alternative Spells:
You can replace Force Pulse with Summon Unstable Clannfear, which will add another daedra with 55% damage bonus on cursed enemies + tanking daedra to distract enemies + more magicka restored upon daedric deaths
If you decide to invest more attribute points in magicka, you can replace Dark Conversion with Steadfast Ward to have a complete healing ability bar, or replace it with Lightning Flood to avoid having to switch to destruction for it.
If you are more of a close-quarters fighter, you can go with the Combat Prayer morph instead of the Blessing of Restoration, which adds a damage bonus for your allies.
Please feel free to leave comments, critiques, and suggestions, and let me know if anything needs to be explained or corrected. Thanks for reading!
Champion Point Tips
I'm still working on these, as I just reached Veteran Ranks, but right now I'm investing in The Lady (Light Armor Focus), the Apprentice (Blessed), and the Lover (Arcanist). Anything that increases healing done, armor, and magicka regeneration should be your focus.
Build Rating