The STORC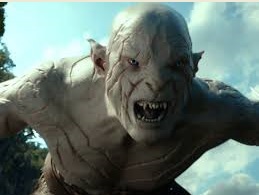 Class: SORCERER
Race: Orc
Main Role: Damage
Health, Magicka, Stamina
| | | |
| --- | --- | --- |
| HEALTH | MAGICKA | STAMINA |
| 0 | 0 | 64 |
Skills
Bar 1
Weapon 1: Two Handed

Two Handed Skill
Reverse Slice

Two Handed Skill
Rally

Two Handed Skill
Stampede

Sorcerer Skill
Dark Deal

Two Handed Skill
Dizzying Swing

Fighters Guild Skill
Dawnbreaker of Smiting
Bar 2
Weapon 2: Dual Wield

Dual Wield Skill
Bloodthirst

Sorcerer Skill
Hurricane

Assault Skill
Resolving Vigor

Sorcerer Skill
Streak

Sorcerer Skill
Critical Surge

Sorcerer Skill
Absorption Field
Armor Types
| | | |
| --- | --- | --- |
| Light Armor | Medium Armor | Heavy Armor |
| 0 | 7 | 0 |
Gear and Item Set Info
5x Clever Alchemist (well fitted on big pieces, impen rest)
4 clever on body
1 clever on dual wield (back bar) Crusher enchant
5x Spriggans (impen)
3 spriggan jewelry w/gold weapon damage enchant
1 spriggan 2h, weapon damage enchant
1 spriggan 1h(back bar) (weapon damage)
2x Monster
2x Veldrith for AOE damage
2x Selene's Web for Single target
2x Troll King for Survivability
General Info
With this build you have to remember to be on your back bar to get clever alchemist perk.
This will work for PVP or PVE. (If you use for PVE use divines traits w/selene's)
This is not completly finished, I'm trying to fit in shuffle or change rally into forward momentum. I'm still tweaking the build trying to find what works best.
This is a burst damage build so in pvp choose your fights carefully, you can die as fast as you can kill. I've been over the 4k damage mark with this (buffed). If you are struggling to survive encounters than run troll king monster set. and swap out a couple of pieces of the medium clever for heavy clever.
Imperial City Bosses
When I fight bosses in Imperial city I stay on my back bar because of the healing I get back from bloodthirst and crit surge & vigor, but I'll stay buffed with rally and use dark deal when needed.
Champion Point Tips
Blue
100 into mighty
40 into piercing
30 into crit damage
30 blessed
Green
80 warlord
80 mooncalf
40 tumbling
Red
30 resistent (PVP, if you are using for PVE only split into elemental defender/hardy)
10 Quick recovery
20 Thick Skin
Use the rest evenly between Hardy / Elemental Defender
Build Rating