The Wolf of the North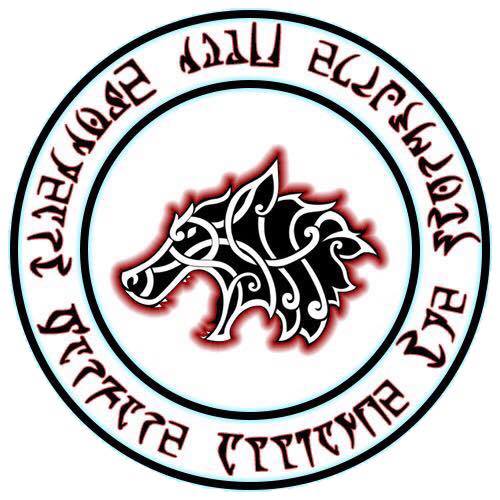 Class: DRAGONKNIGHT
Race:

Nord
Main Role: Tank
Health, Magicka, Stamina
| | | |
| --- | --- | --- |
| HEALTH | MAGICKA | STAMINA |
| 29000-33000 | 11000-14000 | 17000-20000 |
Skills
Bar 1
Weapon 1: One Handed And Shield

One Hand And Shield Skill
Ransack

One Hand And Shield Skill
Shielded Assault

Dragonknight Skill
Green Dragon Blood

Dragonknight Skill
Flame Lash

Dragonknight Skill
Burning Talons

Dragonknight Skill
Standard of Might
Bar 2
Weapon 2: Two Handed

Dragonknight Skill
Molten Armaments

Dragonknight Skill
Venomous Claw

Assault Skill
Resolving Vigor

Dragonknight Skill
Igneous Shield

Undaunted Skill
Inner Rage

Mages Guild Skill
Meteor
Armor Types
| | | |
| --- | --- | --- |
| Light Armor | Medium Armor | Heavy Armor |
| 0 | 0 | 7 |
Gear and Item Set Info
Engine Guardian helm
Engine Guardian shoulders
Pretty standard tank gear these are. Good for the max health and the 2 piece resource restore. Obtainable from Darkshade Caverns, Undaunted chests and the Cyrodiil Golden vendor.
Cuirass of the Tormentor
Girdle of the Tormentor
Gauntlets of the Tormentor
Sabatons of the Tormentor
Greaves of the Tormentor
Obtainable from bosses and enemies in Imperial City Prison as well as the Daedric Shackles vault.
Great set for tanking, especially when mixed with engine guardian. 2 peice set increases max health to really keep you alive, 3rd and 4th piece improves healing taken to assist your healers and the 5 piece is the big weapon of this set, this adds a taunt to any charge ability for 15 seconds then adds physical resistance. The taunt bonus mixes with shield assualt to make a great gap closer and taunt mix which saves stam.
General Info
This build is for the tanks who like to keep control of large groups of enemies while retaining as much stamina as possible. For example without tormentor set and you lose taunt of 3 bosses during a trio boss, your group is in danger and you're gap closing then taunting which is draining your stamina. Now that gap closing is killing 2 birds with one stone with the taunt of the five piece and of course you are free to use ransack when all mobs are in a controlled area.
Your first bar is pure tank. This is the bar you will use to keep yourself alive and keep the aggro on you. You have your ransack taunt for close quarters/controlled taunting, shield charge for regaining lost aggro and rangling back in, GDB for your self heal, lash for some damage output, standard for restoration CC as well as damage and talons for CC.
Your second bar is your aid bar. You have your buffs, molten armaments and igneous shield. Your back up magika taunt, Inner rage, for when your stam is in a bad spot, you have your heal Vigor which will be appreciated and you finally have some damage with unstable flame and meteor.
THIS is the recommended food for this build.
Replacements
A good set to replace Tormentor would be Imperium which adds max health for piece 2 and 3, 4 is add healing taken and 5 which adds a damage shield. This set is obtainable from White Gold Tower enemies and bosses and the Daedric Embers vault.
Meteor can be replaced for take flight, meteor is just my current ulti as I am farming Imperial City dungeons
Igneous shield can be replaced for burning breath.
Champion Point Tips
Not really specifics, just reccomend focusing on Hardy, Elemental defender, Evasive and Elemental Expert.
Build Rating