Top Echelon Magicka Sorc PVE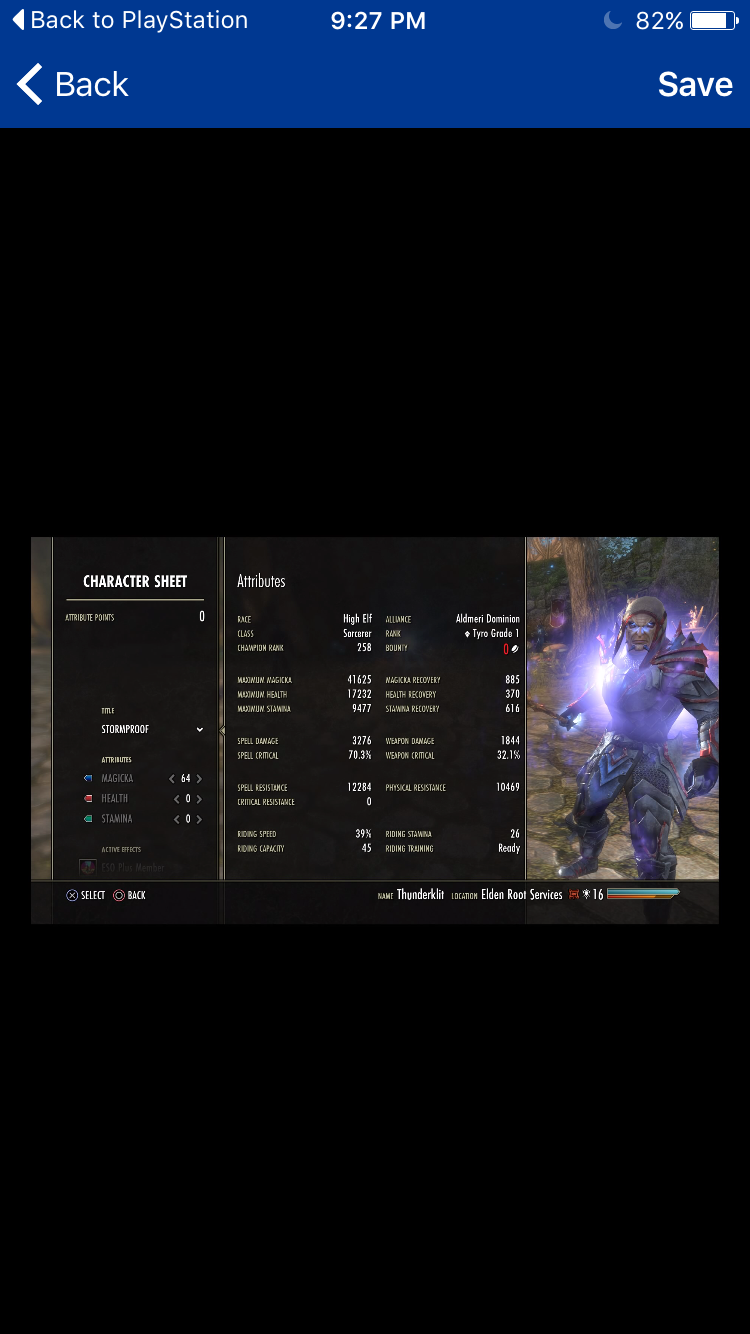 Class: SORCERER
Race:

Altmer (High Elf)
Main Role: Damage
Health, Magicka, Stamina
| | | |
| --- | --- | --- |
| HEALTH | MAGICKA | STAMINA |
| -19000 | -41000 | -7000 |
Skills
Bar 1
Weapon 1: Destruction Staff

Destruction Staff Skill
Force Pulse

Destruction Staff Skill
Elemental Blockade

Sorcerer Skill
Lightning Splash

Mages Guild Skill
Inner Light

Sorcerer Skill
Hardened Ward

Sorcerer Skill
Energy Overload
Bar 2
Weapon 2: Destruction Staff

Destruction Staff Skill
Destructive Clench

Destruction Staff Skill
Elemental Susceptibility

Sorcerer Skill
Power Surge

Mages Guild Skill
Inner Light

One Hand And Shield Skill
Absorb Magic

Sorcerer Skill
Energy Overload
Armor Types
| | | |
| --- | --- | --- |
| Light Armor | Medium Armor | Heavy Armor |
| 5 | 1 | 1 |
Gear and Item Set Info
5x julianus all divine
3x arcane will power
2x molag kena divine
1x vet maelstrom fire staff
1x julianos lightning staff/2x torugs pact swords precise
thief mundus…this will give you over 72% crit chance,meaning if its not bugged 3/4 of your attacks are critical hits,meaning base damage + 50%
i have about 330 champion points 80 in bastion and 15 each in elemental defender and the other one that protects against magic disease and poison.
then 90 in magician to lower cost and 30 in arcanist.
and 40 in elembental damage and 70 in elfborn(if im really getting 72%crit chance this makes sense)
mages dont need regeneration because in your third bar you have dark exchange,power surge,liquid lightning,inner light and hardened ward. that plus elemental drain on your second bar is your regeneration,plus potion every once in awhile.
my rotation is: power surge,elemental drain,lightning splash,then if its stationary targets throw elemental blockade on them increasing the damage from your arena staff and then continuosly do medium staff attack and at the same moment you release R2, push square for force pulse. spam it.looking eso weaving for guide on this.basically your molag kena is constantly procced through the light/medium staff attacks and because u have overload on both bars,by the time you reach boss its so full you can use it 5min straight….imba Ive been able to complete every content the game offers with this build,including v16 prison…youll have about 3900spellpower and 72% crit and 41k magicka. if you put only storm calling on your bar you can increase the spellpower but this guide wasnt to show a build with the highest possible spellpower was it;)
General Info
i use blue health and magicka food…i sometimes put bound aegis on all 3 bars or remove one hardened ward for the light armor ward if its lots of spell damage. i dont do pvp so this build is mainly for end game group content. you can talk also if you put all 3 wards on bar two plus inner fire and the storm calling skill that makes u run fast and increases resistance.
Build Rating