Try and Kill Me (Super Survivable PvP Stam DK)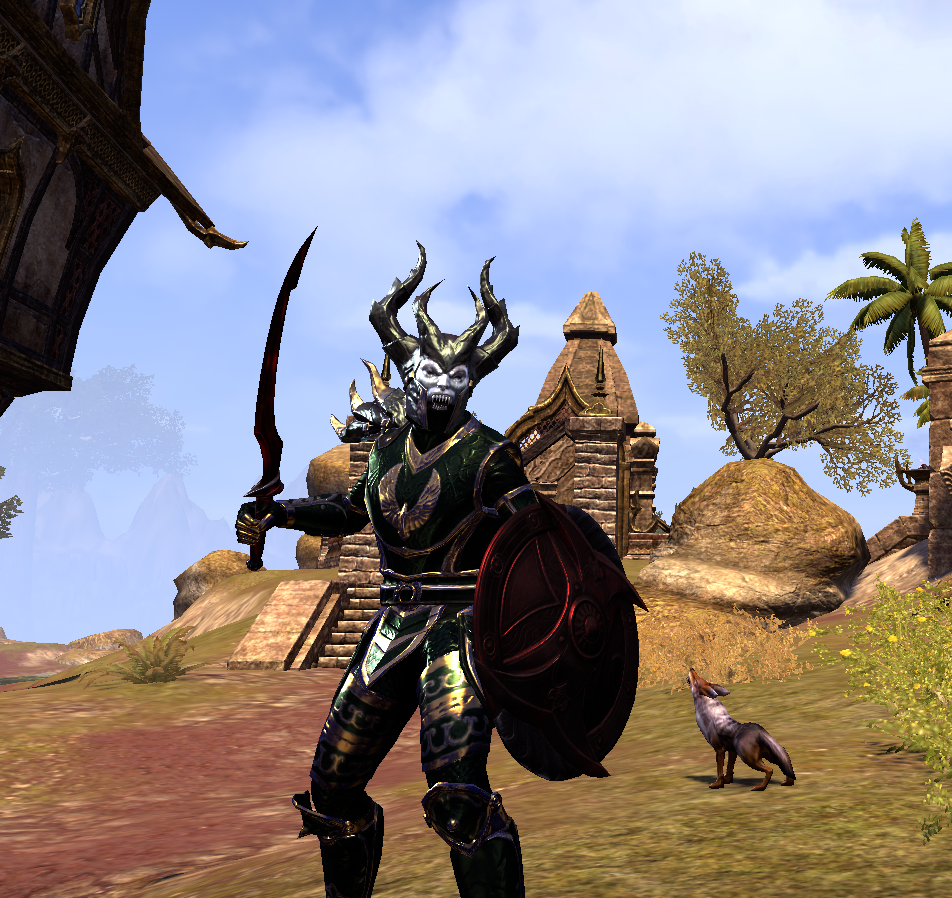 Class: DRAGONKNIGHT
Race:

Imperial
Main Role: Damage
Health, Magicka, Stamina
| | | |
| --- | --- | --- |
| HEALTH | MAGICKA | STAMINA |
| 27 000 | 13 500 | 33 000 |
Skills
Bar 1
Weapon 1: Dual Wield

Dragonknight Skill
Venomous Claw

Dragonknight Skill
Dragon Fire Scale

Dual Wield Skill
Steel Tornado

Dragonknight Skill
Igneous Shield

Assault Skill
Resolving Vigor

Fighters Guild Skill
Dawnbreaker of Smiting
Bar 2
Weapon 2: One Handed And Shield

Medium Armor Skill
Shuffle

Dragonknight Skill
Dark Talons

Dragonknight Skill
Volatile Armor

One Hand And Shield Skill
Shielded Assault

Dragonknight Skill
Molten Armaments

Dragonknight Skill
Shifting Standard
Armor Types
| | | |
| --- | --- | --- |
| Light Armor | Medium Armor | Heavy Armor |
| 0 | 0 | 7 |
Gear and Item Set Info
5 Pieces of Black Rose set (Chest, Legs, Feet, Arms and Belt) All Impenetrable2 Pieces of Malubeth or Bloodspawn (Shoulders and Head) Both heavy if possible. I prefer Malubeth. All Impenetrable if possible.5 Pieces of Fury (Jewellery + 2 Sharpened One-Handed Axes and Defending Sword and Impenetrable Shield) or 3 Piece Agility with Dual Wield Maelstrom Weapons + 2H Maelstrom Weapon.All gear has Stamina enchants. Add whatever you wish onto your weapons.I recommend either The Serpent or The Thief mundus stones.
General Info
With 7 Pieces of Heavy, you maximize the amount of resources you get back with the Constitution passive which is buffed by the Black Rose set. Using Molten Armaments gets your heavy attacks to deal decent amounts of damage while restoring your Stamina from the Rapid Mending passive while allowing the axe bleed and Venomous Claw to wear down your opposition and using Steel Tornado as an soft execute.Use Essence of Lingering Health potions. The 30% increased healing on you stacks with the Malubeth 30% extra healing proc. It's made using Beetle Scuttle/Torchbug Thorax, Butterfly Wing and Scrib Jelly.
Champion Point Tips
Warlord - 80 PointsMagician - 45 PointsTumbling - 42 PointsBlessed - 53 PointsPrecise Strikes - 14 PointsMighty - 100 PointsResistant - 40 PointsHardy - 60 PointsElemental Defender - 60 PointsQuick Recovery - 7 Points
Build Rating