ESO Console Release
The Elder Scrolls Online is to be released on Xbox One and PlayStation 4 on June 9th 2015.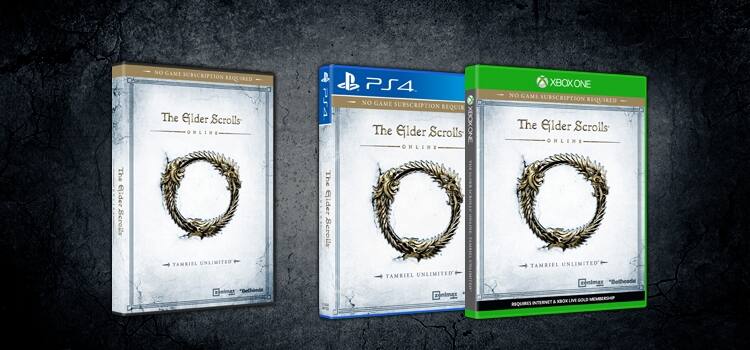 The console release will include all updates in Patch 1.6 including the Champion System and the Justice System. With the changes to the payment model customers will only be required to purchase the game and have Xbox Live Gold or PlayStation Plus membership before beginning to play ESO. No other subscription will be required.
Future Game Packs will be able to be purchased to unlock expansions such as new zones and quests. The Crown Store will sell these Game Packs along with costumes and mounts for real-world currency. See more about the Crown Store here.
Here is a new trailer for ESO in anticipation of the console release.