What Is Coming In 2016
So I thought it would be a good idea to detail some of the up and coming releases and improvements coming in 2016 based on what we know right now. You should know that this is all subject to change if ZOS change their mind, or decide to go in a different direction. Some things are pretty certain though – like the arrival of the Thieves Guild in Q1 2016 and the Dark Brotherhood in Q2 2016. These insights come from ESO Live and posts of the forums by the developers.
The Thieves Guild
Ok, so we know that the Thieves Guild DLC is coming in early 2016. We don't know exactly when this will arrive, but I would guess during February so as to provide some time to test it out on the Public Test Server during January. It will probably be priced similar to the Imperial City and Orsinium, so between 2500 and 3500 Crowns.
The Thieves Guild does come with a new zone, like previous DLC packs, called Hew's Bane (Abah's Landing). We expect many new quests and exploration. We also suspect there will be new daily quests to complete on behalf of the Guild, perhaps giving you experience in a new Thieves Guild Skill Line? Oh, and a new Trial is confirmed now too!
We can also be pretty certain of the Thives Guild Motif, as this style gear already exists in ESO, and it makes sense that this would be obtainable with the Thieves Guild DLC.
Base Game Patch
As well as the DLC released each quarter, the "base" game has been receiving valuable improvements too. This will no doubt continue in 2016. We have heard a lot from the developers about improvements in performance and improvements in loading screen times. We have also been seeing discussions on the forums suggesting many improvements to Cyrodiil and PVP.
We know that siege equipment mechanics are being changed a little, including making the non-damage debuffs of siege weapons immune to Purge. We also know that when the Thives Guild DLC arrives the non-Vet campaign will not take into account any Champion Points. You'll need to play on a Veteran campaign to use your Champion Points in PVP.
Brian Wheeler also recently suggested that the PVP team is looking into improving the rewards for PVP, including end of campaign rewards and the Rewards for the Worthy packs.
Traits are due for a balance as well, with numerous players suggesting improvements to little used Traits like Sturdy and Well Fitted. Eric Wrobel recently mentioned "we can definitely make the Traits from leader board rewards not drop with stats you typically use while leveling up" and "we do have plans for an overall Trait rebalancing in the future". Sounds good.
PC 64-Bit Client
The long-awaited 64-bit client for PC users should arrive in early 2016 – possibly coinciding with the release of the Thieves Guild DLC.
The Dark Brotherhood
The Dark Brotherhood DLC is set for release in Q2 2016 but apart from that we don't know a lot about it. We do expect some similar aspects to the Thieves Guild – daily quests which improve your standing and experience in the Guild and possibly a new Skill Line as well. Of course we know it will be "assassin themed" and it may be accompanied with some other justice related additions like duelling or world PVP of some sort.
Oh, and we suspect that a new style will be added as in the game files there are icons for Dark Brotherhood gear.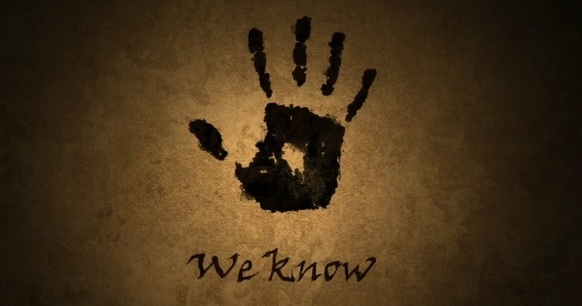 Veteran Ranks Removal
ZOS plans on removing Veteran Ranks after the Dark Brotherhood is released some time. Take a look at What is Happening To Veteran Ranks for more information about VR removal. The Veteran Rank system is being removed and replaced entirely with the Champion System. We expect gear to be locked to a certain Champion Points and this will act like Veteran Ranks did in terms of gear advancement. Aside from this, we don't know exactly how the new system will work out.
Oh, and don't expect a Veteran Ranks raise. ZOS have stated that VR16 is as high as it will go before the system is replaced.
Clockwork City
We think that Clockwork City is coming in 2016, but little is known about it.
Murkmire
Murkmire is also expected in 2016 some time but we have little information about it.
Trinimac Style Motif
ZOS answered a question on the recent Reddit AuA suggesting that there will be a Trinimac Style Motif added to ESO soon. The Trinimac's Valor item set actually uses Trinimac style gear so it is already in the game. We don't know when it will arrive, or how we will get it though.
Player Housing
ZOS has actually started work on player housing, but it is going to take a long time! We expect to hear more half way through 2016. That's not the release date, that's just when we can expect more information about it. This is a long-requested feature, so ZOS are spending time working on it.