Cauterize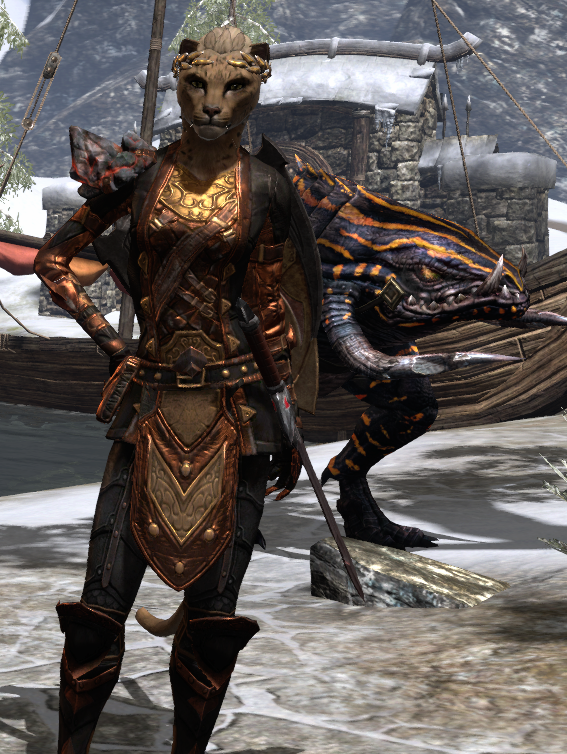 Class: DRAGONKNIGHT
Race: Khajiit
Main Role: Healer
Health, Magicka, Stamina
| | | |
| --- | --- | --- |
| HEALTH | MAGICKA | STAMINA |
| 23K-28K | 23K-27K | 13K-17K |
Skills
Bar 1
Weapon 1: One Handed And Shield

Dragonknight Skill
Hardened Armor

Dragonknight Skill
Dragon Fire Scale

Dragonknight Skill
Igneous Shield

Dragonknight Skill
Green Dragon Blood

Dragonknight Skill
Cauterize

Dragonknight Skill
Magma Shell
Bar 2
Weapon 2: Restoration Staff

Restoration Staff Skill
Healing Springs

Undaunted Skill
Energy Orb

Restoration Staff Skill
Combat Prayer

Restoration Staff Skill
Healing Ward

Restoration Staff Skill
Mutagen

Support Skill
Replenishing Barrier
Armor Types
| | | |
| --- | --- | --- |
| Light Armor | Medium Armor | Heavy Armor |
| 2 | 0 | 5 |
Gear and Item Set Info
5 pc Fortified Brass (Crafted 4 trait)
5pc Lamia Song (Arx Corinium)
2pc Earthgore
After the release of Clockwork, I wear Fortified Brass for the extra resistances and to make my healer hard to kill, almost making her a tank, but not quite. The five piece Lamia is for the burst heal when you pop an ultimate; the higher the cost, the greater the heal.
General Info
This is a PvP healer, made to run with a group. The one handed and shield is the buff bar with all the buffs such as igenious weapons and shield and hardened armor. The resto bar is where the main healing is. I use Lady Mundus stone for more resistances, but can also go for the Ritual if you desire more healing done.
I use tri-stat foods and potions given how I need all her resources buffed and potions to restore them all.
SIDE NOTE: Argonians or a magic based race would be better, but I wanted her to be a khajiit and depsite the race choice, this build still works very well for her.
Champion Point Tips
Theif:
Warlord - 45
Arcanist - 100
Tumbling - 75
Mage
Blessed - 100
Elfborn - 100
Precise Strikes - 20 (in case I ever want to slot vigor for extra heals)
Warrior
Resistant - 70
Hardy - 64
Elemental Defender - 49
Thick Skinned - 37
Build Rating