DK magicka DPS PVE Morrowind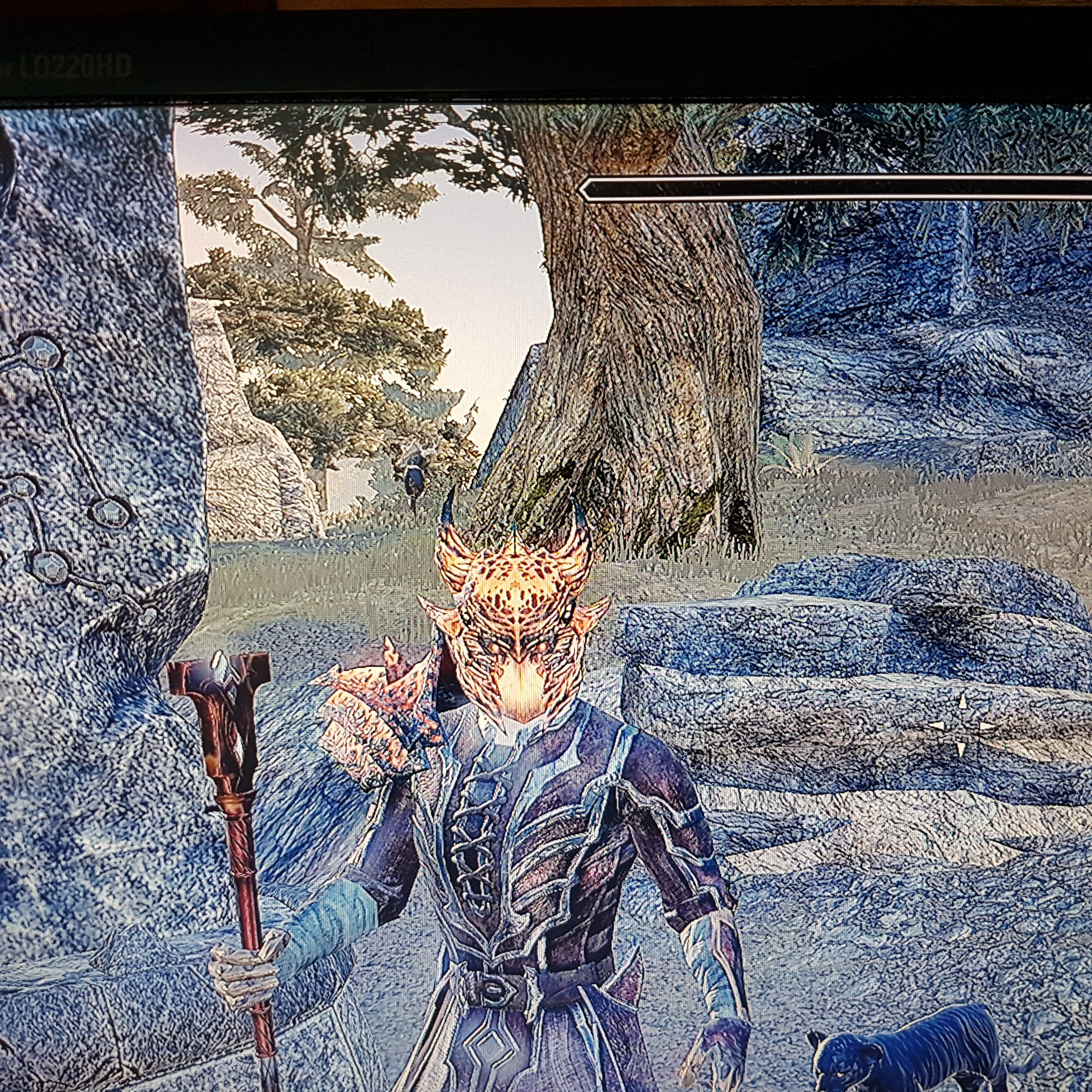 Class: DRAGONKNIGHT
Race: Dunmer (Dark Elf)
Main Role: Damage
Health, Magicka, Stamina
| | | |
| --- | --- | --- |
| HEALTH | MAGICKA | STAMINA |
| 19000 | 38000 | 10000 |
Skills
Bar 1
Weapon 1: Destruction Staff

Dragonknight Skill
Burning Talons

Destruction Staff Skill
Unstable Wall of Elements

Destruction Staff Skill
Force Pulse

Dragonknight Skill
Flames of Oblivion

Mages Guild Skill
Inner Light

Destruction Staff Skill
Elemental Storm
Bar 2
Weapon 2: Restoration Staff

Dragonknight Skill
Draw Essence

Dragonknight Skill
Eruption

Dragonknight Skill
Burning Embers

Restoration Staff Skill
Healing Ward

Mages Guild Skill
Inner Light

Mages Guild Skill
Shooting Star
Armor Types
| | | |
| --- | --- | --- |
| Light Armor | Medium Armor | Heavy Armor |
| 5 | 0 | 2 |
Gear and Item Set Info
HEAVY Armor (Monster set)
HEAD - Valkyn Skoria's (Farm in City of Ash 2 veteran )
SHOULDERS - Valkyn Skoria's ( drop in pledges chest )
LIGHT Armor
CHEST - Burning spellweave (City of Ash)
WAIST - Burning spellweave (City of Ash)
HANDS - Burning spellweave (City of Ash)
LEGS - Burning spellweave (City of Ash)
FEET - Burning spellweave (City of Ash)
WEAPONS and ACCESORIES
DESTRUCTION STAFF - Inferno staff of the sun (Stonefalls Boss)
RESTORATION STAFF - Healing staff of the sun (Stonefalls Boss)
NECK - Necklace of the sun (Stonefalls DOLMEN)
RING 1 - Ring of the sun (Stonefalls DOLMEN)
RING 2 - Ring of the sun (Stonefalls DOLMEN)
General Info
Very good sustain and self heal.
Instead of Shooting Star ultimate u can use Standard of Might.
Passives :
Ardent Flame - ALL
Draconic Power - ALL
Earthen Heart - ALL
Destriction Staff - ALL
Restoration Staff - Essence Drain / Absorb
Light Armor - ALL
Heavy Armor - ALL
Vampire - Supernatural Recovery / Undeath / Unnatural Resistance
Fighters Guild - Banish the Wicked
Mages Guild - All
Alchemy - Medicinal Use
Food potion and Mundus .
Mundus Stone - The Thief
Food - Solitude salmon-millet soup (increase Max Health by 5395 and Max Magicka by 4936 for 1 hour.)
This is it. If u need to ask something fell free to ask me.
Build Rating