Illyana Darkchilde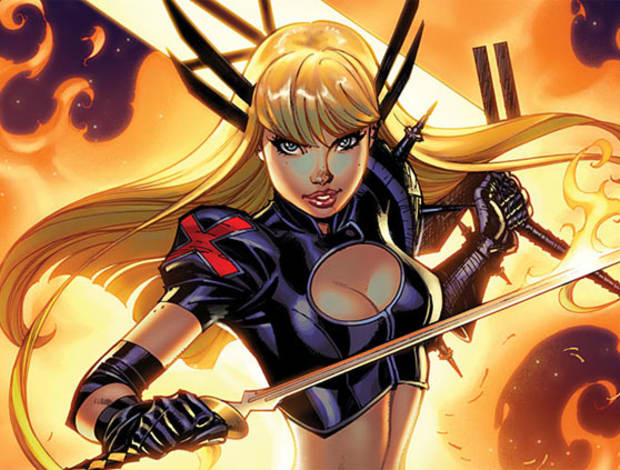 Class: SORCERER
Race: Breton
Main Role: Damage
Health, Magicka, Stamina
| | | |
| --- | --- | --- |
| HEALTH | MAGICKA | STAMINA |
| 0 | 64 | 0 |
Skills
Bar 1
Weapon 1: Destruction Staff

Sorcerer Skill
Daedric Prey
Sorcerer Skill
Crystal Fragments

Psijic Order Skill
Elemental Weapon

Sorcerer Skill
Bound Aegis

Sorcerer Skill
Summon Twilight Tormentor

Mages Guild Skill
Shooting Star
Bar 2
Weapon 2: Destruction Staff

Destruction Staff Skill
Elemental Blockade

Sorcerer Skill
Lightning Flood

Sorcerer Skill
Empowered Ward

Psijic Order Skill
Channeled Acceleration

Sorcerer Skill
Summon Twilight Tormentor

Sorcerer Skill
Greater Storm Atronach
Armor Types
| | | |
| --- | --- | --- |
| Light Armor | Medium Armor | Heavy Armor |
| 5 | 1 | 1 |
Gear and Item Set Info
Single Target Fight: Use the new Spell Strategist set that can be obtained in Rewards of the Worthy or bought via Guildstore.
AoE Fight: Keep using Mother's Sorrow. Spell Strategist is purely Single Target so it is not of much use in AoE fights.
Monster Set choices: Zaan, 2 Crit Monster Sets, Illambris, Iceheart, Slimecraw, Valkyn
Siroria: Siroria has the highest damage output, but is difficult to keep track off. If you use it make sure you actually get to 20 stacks.
Mid:
Zaan: Scalecaller Peak
Burning Spellweave: City of Ash 1 & 2
Mother's Sorrow: Deshaan, Guildtrader
Low:
Law of Julianos: Craftable
Willpower: Guildstore
Magnus' Gift: Craftable
General Info
Buff-food
Breton: Bloody Mara (Max Health and Max Magicka)
Altmer: Witchmother's Potent Brew
Mundus Stone
If you have below 47% crit chance (without thief equipped), then choose the Thief Mundus, if you are above then choose the Shadow Mundus. If you want an exact calculation on what you should use check out the Shadow vs Thief Article.
Shadow Mundus (Increased Spell Critical Damage)
or
Thief Mundus (Increased Spell Critical Chance)
Potions
Spell-Power Potions
(Spell-crit, Spell Damage, Magicka)
(Cornflower, Ladys Smock, Water Hyacinth)
Passives
Dark Magic: Unholy Knowledge, Blood Magic, Persistence, Exploitation
Daedric Summoning: Power Stone, Daedric Protection
Storm Calling: Capacitor, Energized, Amplitude, Expert Mage
Destruction Staff: Tri Focus, Penetrating Magic, Elemental Force, Ancient Knowledge, Destruction Expert
Light Armor: Grace, Evocation, Spell Warding, Prodigy, Concentration
Heavy Armor: Resolve, Constitution, Juggernaut
Vampire (optional): Supernatural Recovery, Undeath, Dark Stalker
Fighters Guild: Banish the Wicked, Skilled Tracker
Mages Guild: Mage Adept, Everlasting Magic, Magicka Controller, Might of the Guild
Undaunted: Undaunted Command, Undaunted Mettle
Psijic Order: Clairvoyance, Spell Orb, Concentrated Barrier, Deliberation
Racial: All
Alchemy: Medicinal Use
Rotation
Lightning Flood > LA > Blockade of Fire > LA > Pet > Weapon Swap >
LA > 5x Elemental Weapon/Crystal Fragment Proc (With LA) > Weapon Swap >
Restart
Reapply Daedric Prey on cooldown to keep the buff up.
After 50% stop using the Pet Skill because it will do lower damage and just use one more Spammable attack.
Champion Point Tips
The Ritual
48 Thaumaturge
The Atronach
61 Master-at-Arms, 21 Staff Expert
The Apprentice
64 Elemental Expert, 66 Elfborn, 10 Spell Erosion

The Shadow
52 Tumbling, 52 Shadow Ward
The Lover
100 Arcanist, 23 Tenacity
The Tower
43 Warlord

The Lady
49 Hardy, 49 Elemental Defender, 48 Thick Skinned
The Steed
81 Ironclad, 43 Spell Shield
Build Rating