Obliteration Rogue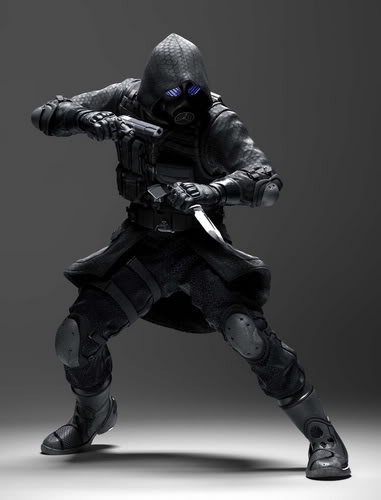 Class: SORCERER
Race:

Breton
Main Role: Damage
Health, Magicka, Stamina
| | | |
| --- | --- | --- |
| HEALTH | MAGICKA | STAMINA |
| 5 ish | 42 ish | 15 ish |
Skills
Bar 1
Weapon 1: Dual Wield
Mages Guild Skill
Degeneration

Sorcerer Skill
Bolt Escape

Sorcerer Skill
Restraining Prison

Dual Wield Skill
Rapid Strikes

Dual Wield Skill
Quick Cloak

Mages Guild Skill
Ice Comet
Bar 2
Weapon 2: Destruction Staff
Mages Guild Skill
Degeneration

Destruction Staff Skill
Destructive Clench

Vampire Skill
Baleful Mist

Destruction Staff Skill
Crushing Shock

Destruction Staff Skill
Pulsar

Vampire Skill
Clouding Swarm
Armor Types
| | | |
| --- | --- | --- |
| Light Armor | Medium Armor | Heavy Armor |
| 7 | 0 | 0 |
Gear and Item Set Info
Use items appropriate to the goal of this build. ;P
I've been using the Lightning armor set. I've found that its pretty good for this build.
General Info
This build is aimed to be for high mobility and burst Magika/Spell Damage whilst constantly activation your crowd control effects to immobilize targets.
This is not an build for engaging against ridiculously large groups of players but it is used to defeat with ease at least 5 or more people and make tanks redundant against your cc and mobility.
You will easily take on Templars, Sorcerers and Dragonknights but…
WATCH OUT FOR NIGHTBLADES — They have high damage and have got me an handful of times when already in combat (backstabbers).
In an simple engagement you win against Nightblades however, against multiple Nightblades who sneak in, aiming to do the high burst damage doing what they're supposed to do, you'll need to have skill and with great care use your high burst damage and hopefully superior skills and mobility against them whilst using your cc orientated spells.
Summary of helpful tips.
– Try not to be the main target. xD
– Try to defeat your opponents in calculated situations.
– You can defeat pretty much anyone in groups of about 5 on your own.
– Make sure you make enemies miss their abilities with your cc and mobility.
– Have fun with it. This build works very well in PvE but is meant for PvP…
There are two forms of fighting with this rogue… Fighting with allies and dodging abilities focused at you by large groups or when in bad situations. And fighting on your own against small groups of about 5 and kicking ass.
Champion Point Tips
My build is still in work and progress. I've tested it and had few problems however, I do feel it can be better and improved so please give feedback on possible changes to the build and the spells used.
Just keep in mind the build is aimed to do pretty much everything at once except take damage. Use the superior cc and mobility to get in and out of situations where you may take high damage to OBLITERATE them to OBLIVION. ;3
Build Rating