Shadow Walker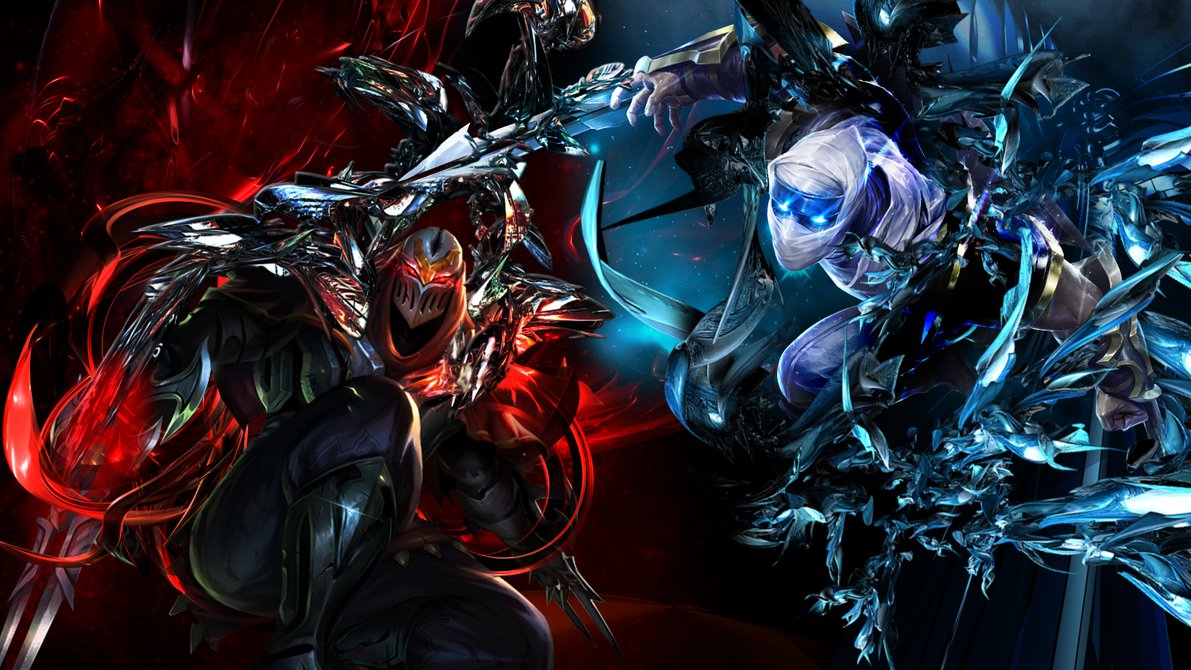 Class: NIGHTBLADE
Race:

Breton
Main Role: Damage
Health, Magicka, Stamina
| | | |
| --- | --- | --- |
| HEALTH | MAGICKA | STAMINA |
| 15 ish | 43 ish | 4 ish |
Skills
Bar 1
Weapon 1: Dual Wield

Nightblade Skill
Impale

Nightblade Skill
Piercing Mark

Nightblade Skill
Ambush

Vampire Skill
Baleful Mist

Nightblade Skill
Concealed Weapon

Fighters Guild Skill
Flawless Dawnbreaker
Bar 2
Weapon 2: Dual Wield
Mages Guild Skill
Degeneration

Nightblade Skill
Swallow Soul

Nightblade Skill
Shrewd Offering

Vampire Skill
Baleful Mist

Nightblade Skill
Shadow Image

Vampire Skill
Devouring Swarm
Armor Types
| | | |
| --- | --- | --- |
| Light Armor | Medium Armor | Heavy Armor |
| 7 | 0 | 0 |
Gear and Item Set Info
Use anything with high Magika Recovery as this is primarily an Magika based build where you duck in and out of combat dealing RIDICULOUSLY high burst damage and DoT.
General Info
This build was made to act abit like the champion Zed from League of Legends…
You will be using your Q if you will xP. Dealing ranged damage using DoTs. You shall dodge the opponents attacks or attack the opponent using the 'Shadow Image' and 'Elusive Mist'.
The opponent will take tremendously high DoT and DPS damage from your Nightblade spells will make indirect healing literally useless on your target or just outright kill him.
It's an pretty simple build, made just for the spells in your skill trees and exploiting them to their highest potential damage of which I found to be just as high as an full crit based Stamina build of an Khajiit Nightblade.
Champion Point Tips
Just like all builds out there, its not perfect and I would like feed back on potential improvements of which I know there will be just like in all builds.
Your not the tankiest person out there, your built for high burst damage using spells. Watch your self and try to use the 'duck and roll' abilities to get in and out of situations that don't favor you.
Remember to mark your enemy and back-stab him with an Concealed Weapon to then Ambush and Impale him after of before activating your DoTs on the other bar.
I usialy use the 'Devouring Swarm' after the engadment rather then before just because the enemies tend to jump you once you engade. Use your Shadow and teleport to it after you deal your quick burst damage to then (if not already) use the DoTs on that target who you marked.
The target will almost certainly die on contact with you. This is built for PvP and is ment to be fought onoly in calculated situation where the battle favours you.
aka —> DONT RUN INTO AN 5v1 SITUATION ;P
Build Rating