tannus sorcness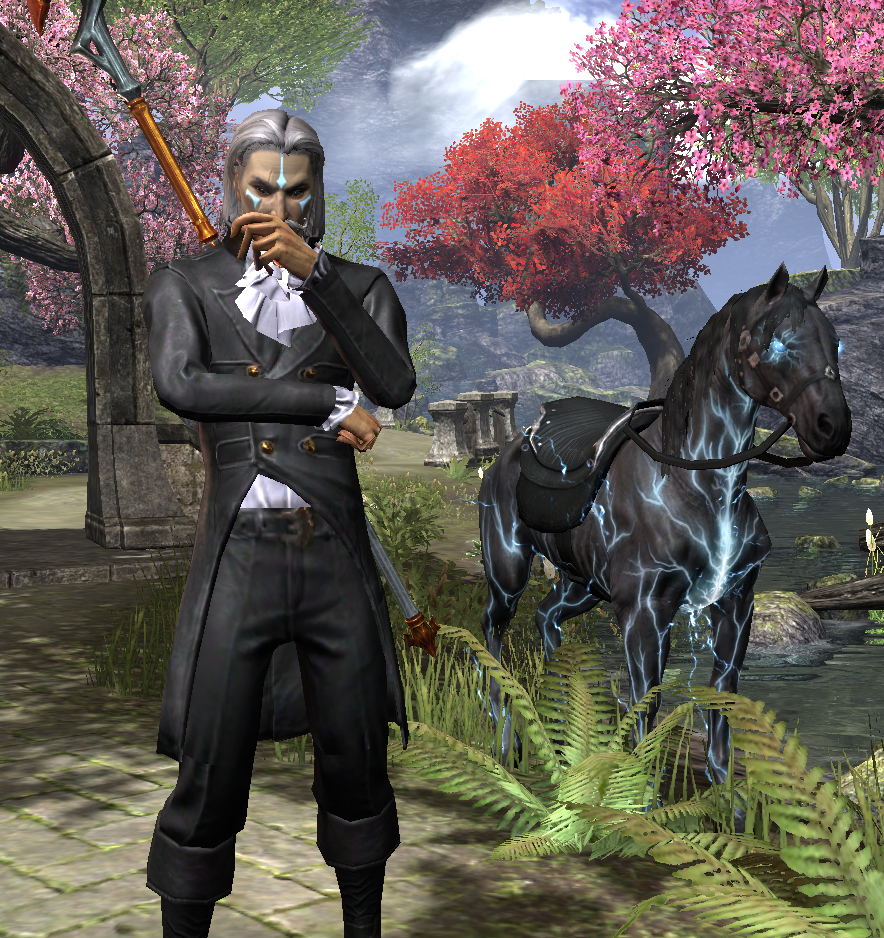 Class: SORCERER
Race: Altmer (High Elf)
Main Role: Damage
Health, Magicka, Stamina
| | | |
| --- | --- | --- |
| HEALTH | MAGICKA | STAMINA |
| 17000 | 45000 | 9000 |
Skills
Bar 1
Weapon 1: Destruction Staff

Destruction Staff Skill
Force Pulse
Sorcerer Skill
Crystal Fragments

Sorcerer Skill
Liquid Lightning

Mages Guild Skill
Inner Light

Sorcerer Skill
Bound Aegis

Sorcerer Skill
Greater Storm Atronach
Bar 2
Weapon 2: Destruction Staff

Destruction Staff Skill
Elemental Blockade

Sorcerer Skill
Daedric Curse

Sorcerer Skill
Empowered Ward

Sorcerer Skill
Power Surge

Sorcerer Skill
Bound Aegis

Destruction Staff Skill
Elemental Rage
Armor Types
| | | |
| --- | --- | --- |
| Light Armor | Medium Armor | Heavy Armor |
| 5 | 1 | 1 |
Gear and Item Set Info
5pc burning spell weave, 5pc lich, ilambris.
Front bar inferno staff, shock enchants
back bar lightning staff, flame enchants
Ideally lich inferno and vMA lightning
Ilambris is the heavy and medium armour pieces
Again, ideally infused for head, legs and chest, ,divines for everything else
max magicka for all encahntments on armour.
spell damage for all enchantments on jewellery
Mundas apprentice.
General Info
rotation is simple
liquid lightning, bar swap, ele blockade, curse (every second rotation), bar swap, force pulse spam until there is one second left on ele blockade and you're back to liquid lightning
Whenever crystal frags procs cast it and resume the rotation.

use spell power / spell crit / restore magicka potions if you're doing serious content, otherwise trash magicka pots are fine since you ahve spell power and crit with surge and inner ligght on the front bar.
Champion Point Tips
get the consteallations addon.
Build Rating