The Night Raid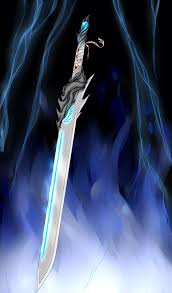 Class: NIGHTBLADE
Race:

Breton
Main Role: Damage
Health, Magicka, Stamina
| | | |
| --- | --- | --- |
| HEALTH | MAGICKA | STAMINA |
| -20+ Points | -10 to 20 Points ( my preference) | -10 Points |
Skills
Bar 1
Weapon 1: Two Handed

Nightblade Skill
Concealed Weapon

Nightblade Skill
Ambush

Nightblade Skill
Relentless Focus

Mages Guild Skill
Inner Light

Nightblade Skill
Mirage

Nightblade Skill
Soul Tether
Bar 2
Weapon 2: Dual Wield

Nightblade Skill
Sap Essence

Nightblade Skill
Crippling Grasp

Undaunted Skill
Overflowing Altar

Mages Guild Skill
Inner Light

Nightblade Skill
Killer's Blade

Nightblade Skill
Bolstering Darkness
Armor Types
| | | |
| --- | --- | --- |
| Light Armor | Medium Armor | Heavy Armor |
| 0 | 0 | 7 |
Gear and Item Set Info
this build will fit with any set as long as to doesn't focus too much on one stat try for any set that will increase damage or just general survivabillity personaly i like to use Death's Wind as the bonuses will increase your survivabillty rate and the 5 item bonus will push back and stun enemies when you happen to get low on health giving you a bit of extra wiggle room to pick off each enemy one by one  i use two handed swords for this build because of the heavy weapon passive for extra damage and the mutiple target attacks which of a sort fixes the nightblades weakness when i comes to AoE attacks which could never really hurt to put on.
General Info
The Night Raid is abuild for those who find themselves a little bit more squishier than others in a fight. From personal experience i have found myself constantly getting killed in a dungeon quickly if i am not having a DragonKnight taunt every enemy in the map. Rather than stating The Night Raid is either a Tank or Damage based build it does both but not too much one or the other.
The Night Raid primarily uses the passive skill in the Shadow skill tree Shadow Barrier as a subsitute for the normal cast for an armor buff such as the DragonKnight skill Spiked Armor. in order to use this passive effectively and keep up this resistance , which will only last a few seconds unless a full set of heavy armor is used. You will need to use a skill in the Shadow tree repeatedly every few seconds while also using the Blur Morph Mirage however for constant refresh of Shadow Barrier I recommend using concealed weapon as it will cost magicka and completment the orginal use of inner light and the spell critical. as an alternative surprise attack can be used but i personally like the use of magicka over stamina
This Build is very flexable that can be changed freely to ones liking the main focus will be the Shadow barrier and Veiled Strike morph but as for things to switch out the are some options Soul Shred can be switched out for consuming darkness for a more tank needed situation i find it effective to put either magelight or expert hunter in to change the general flow of which type of damge you will be using mos.t since i use to concealed weapon constanly i take a bigger advantage in the spell crit and magicka bonus from magelight
the most important part of this build is to take as much of a advantage to the damage buffs as a NightBlade as possible using skills like Grim Focus,Ambush, or Drain power using these will dramatically increase damage output regardless if you choose Tank or Damage
Im sure most NightBlades can agree that healing can be a little bit troublesome at times that is why i have put Soul Shred as the ultimate however i more highly recommend for those who don't plan to leaning more towards a Tank to become Vampires for the Bat Swarm Ultimate Morph Devouring Swarm as it will restore a huge amount of health quickly. As a vampire however you will have the signifigant weakness to fire yet a general boost to stamina and magicka regen if you still want become a vampire and be a Tank you will need the fire resistance this build doesn't need any particular crafting so feel free to choose your own
It is very easily pre-asumed that NightBlades are only supposed to be the classic thiefy stealth-based type of class i have tried other builds that deal heavy damage to single targets making them great for boss fight or mage-like Nightblades  but the Night Raid is not that type of build i tryed to focus this build on being a secondary tank when one is not working out or a just less squishy damage dealer i understand that a nightblade with full Medium Armor,Thief Stone, Crit Potions, and Hundings Rage set is No Doubt Deadly but with all things focused on damage when i spent most of my days as that kind of nighblade i was beaten up in a fight badly especially being a Vampire with all that pesky Fire Damage i find this build very much affective but in all honesty to each thier own
Champion Point Tips
Choose for what you wants to focus on Damage or Tank i prefer putting points into both rather than one or the other but people might get mad at me for saying this again but "TO EACH THIER OWN SO DO WHATEVER YOU WANT".
Build Rating