The Shocker (Surviver Build)
Class: SORCERER
Race: Altmer (High Elf)
Main Role: Damage
Health, Magicka, Stamina
| | | |
| --- | --- | --- |
| HEALTH | MAGICKA | STAMINA |
| 0 | 64 | 0 |
Skills
Bar 1
Weapon 1: Destruction Staff

Destruction Staff Skill
Destructive Clench
Sorcerer Skill
Crystal Fragments

Sorcerer Skill
Hardened Ward

Sorcerer Skill
Summon Twilight Matriarch

Mages Guild Skill
Inner Light

Mages Guild Skill
Shooting Star
Bar 2
Weapon 2: Destruction Staff

Sorcerer Skill
Liquid Lightning

Destruction Staff Skill
Elemental Blockade

Sorcerer Skill
Power Surge

Sorcerer Skill
Summon Twilight Matriarch

Sorcerer Skill
Boundless Storm

Destruction Staff Skill
Elemental Rage
Armor Types
| | | |
| --- | --- | --- |
| Light Armor | Medium Armor | Heavy Armor |
| 5 | 1 | 1 |
Gear and Item Set Info
Here is a general overview of the sets and stats based on 50 CP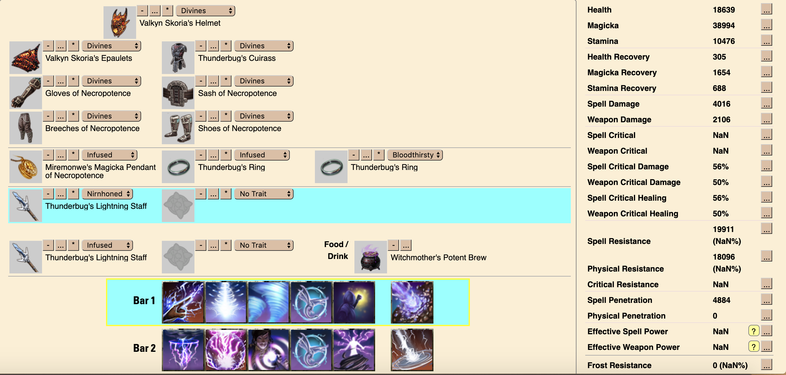 CP 810 Maxed out Stats: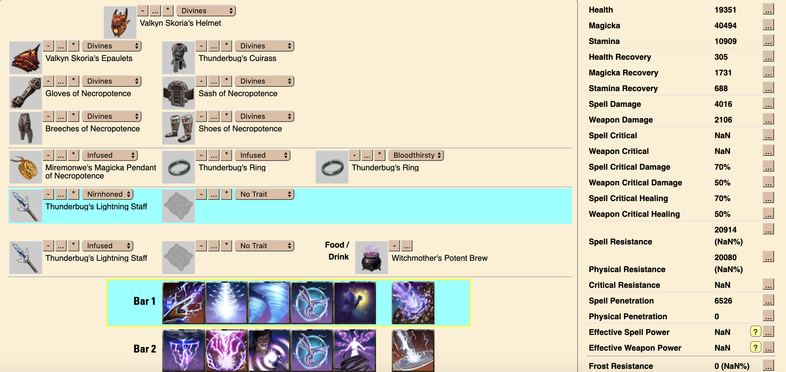 Gear at a Closer Look: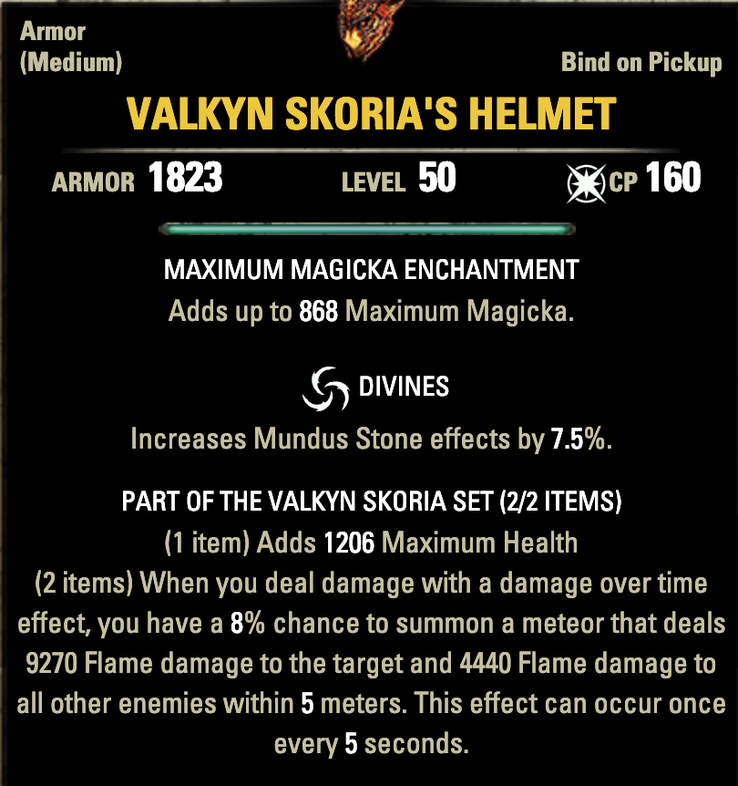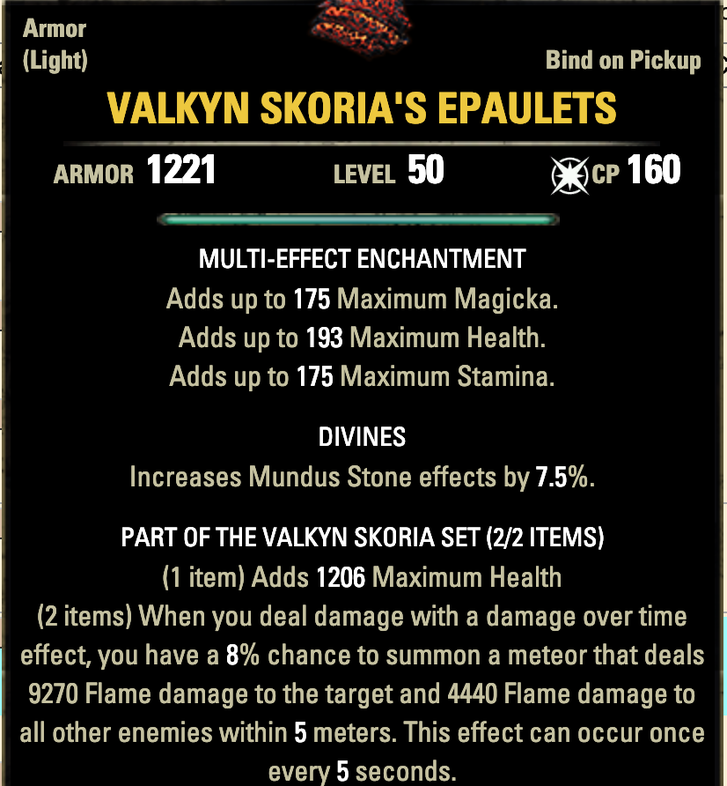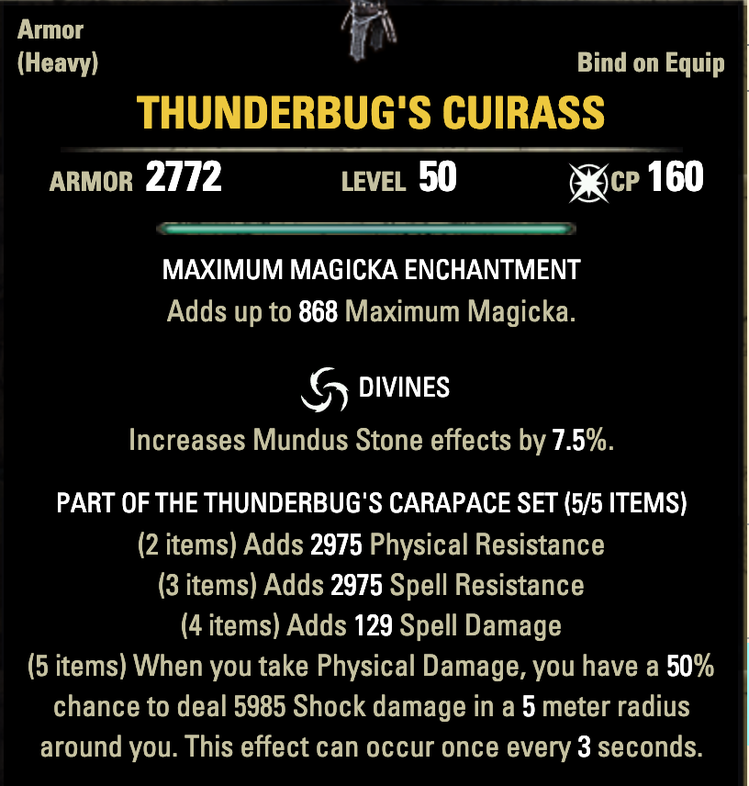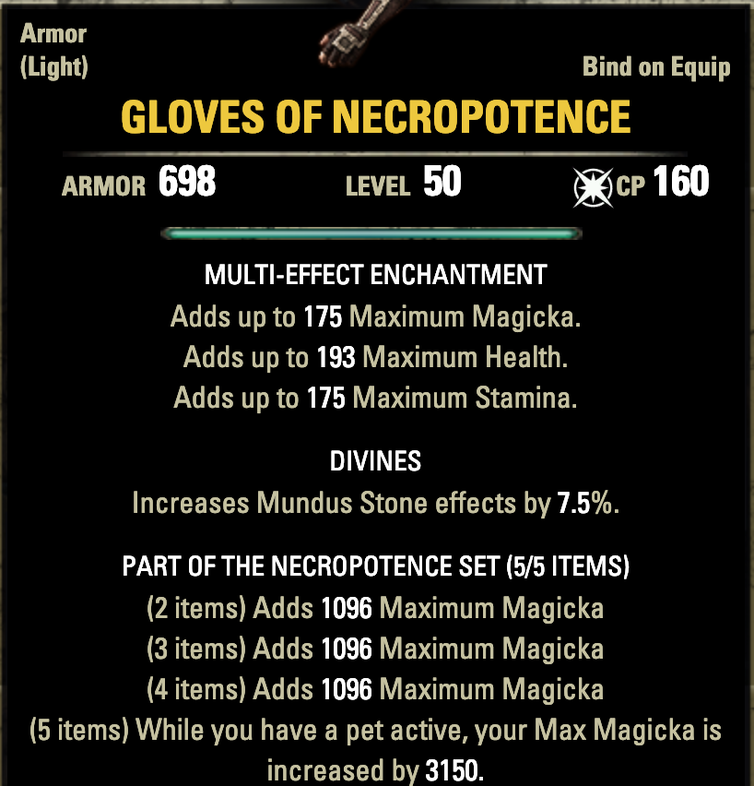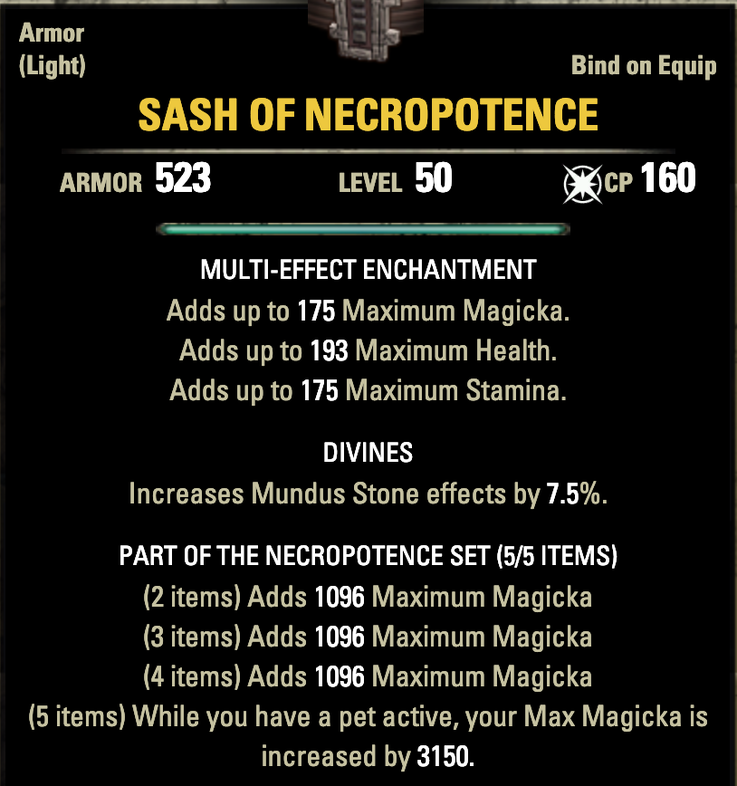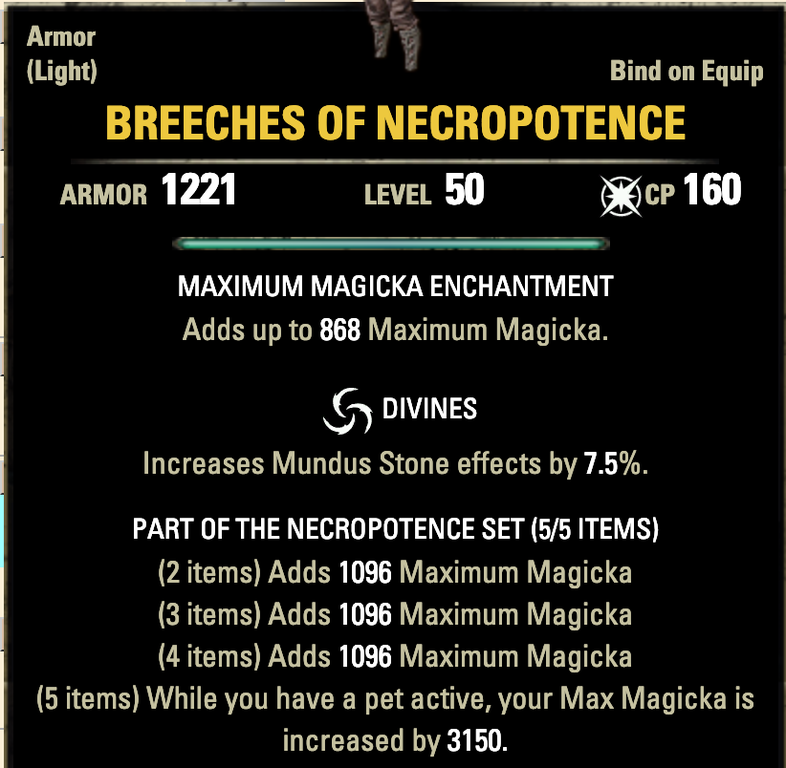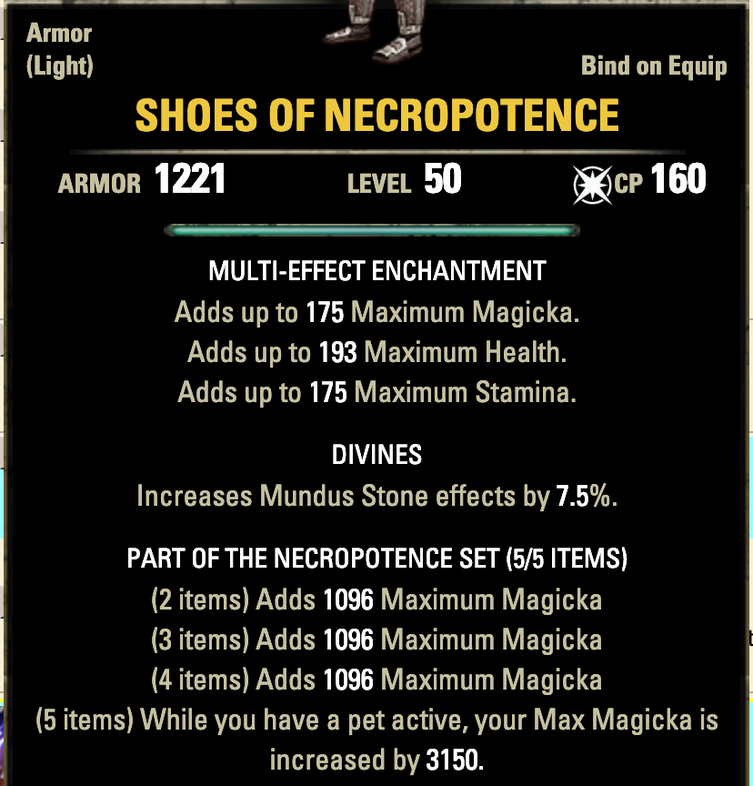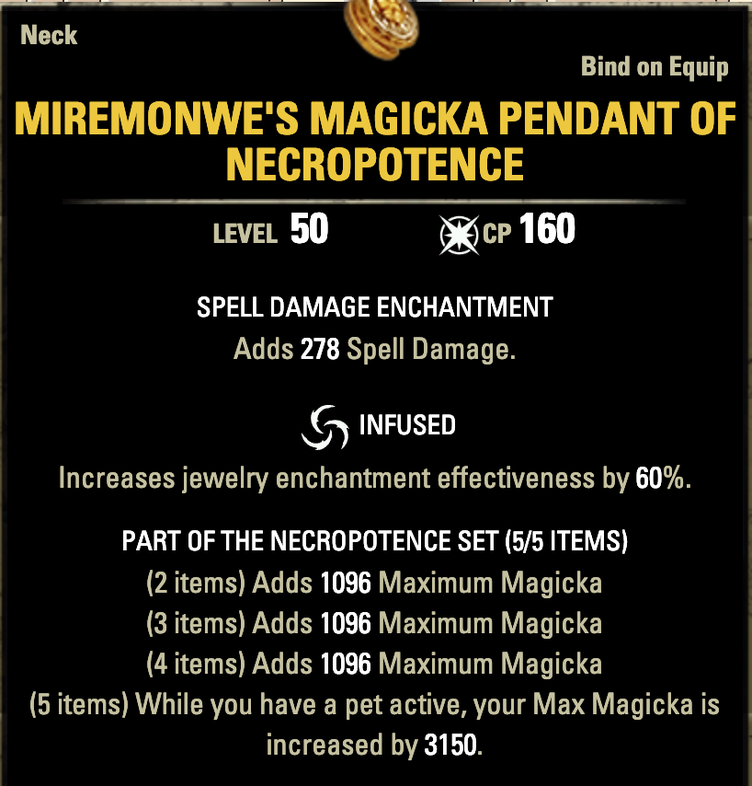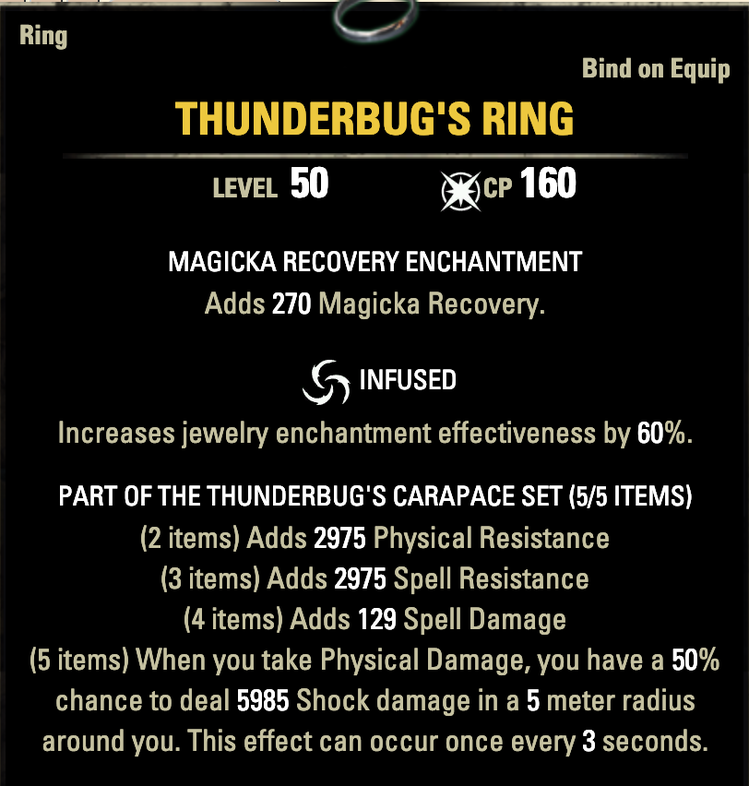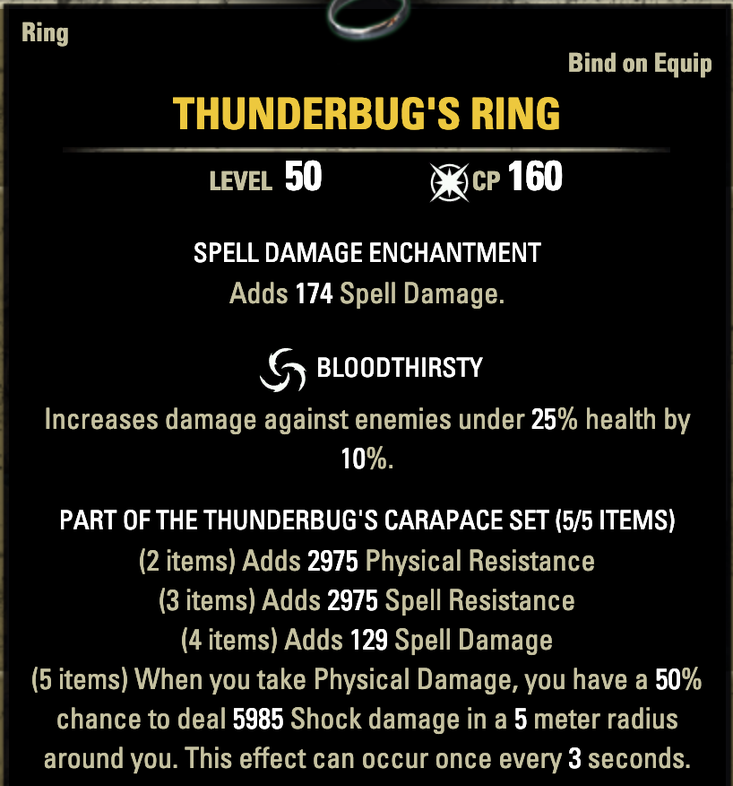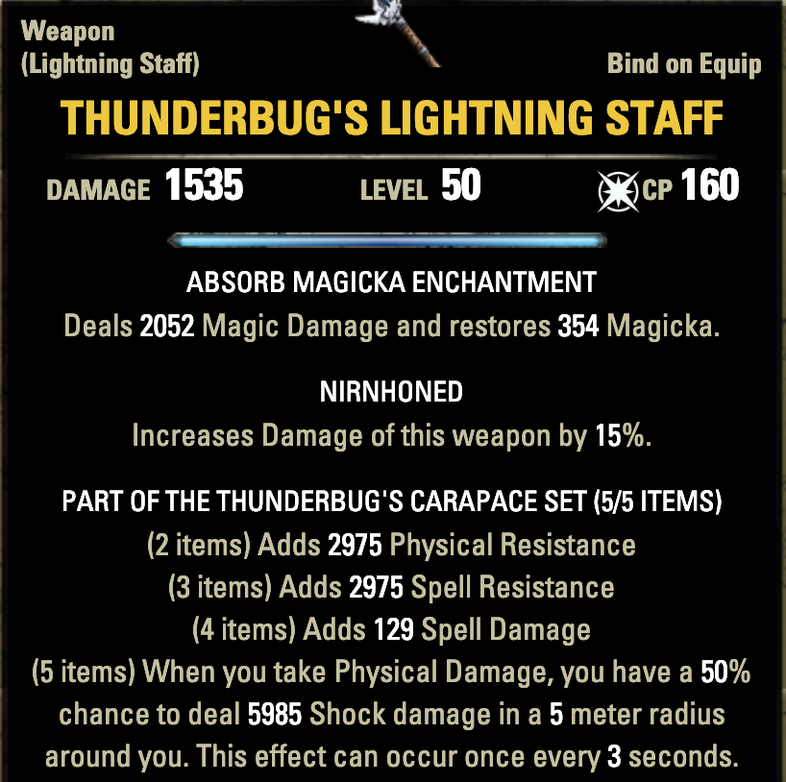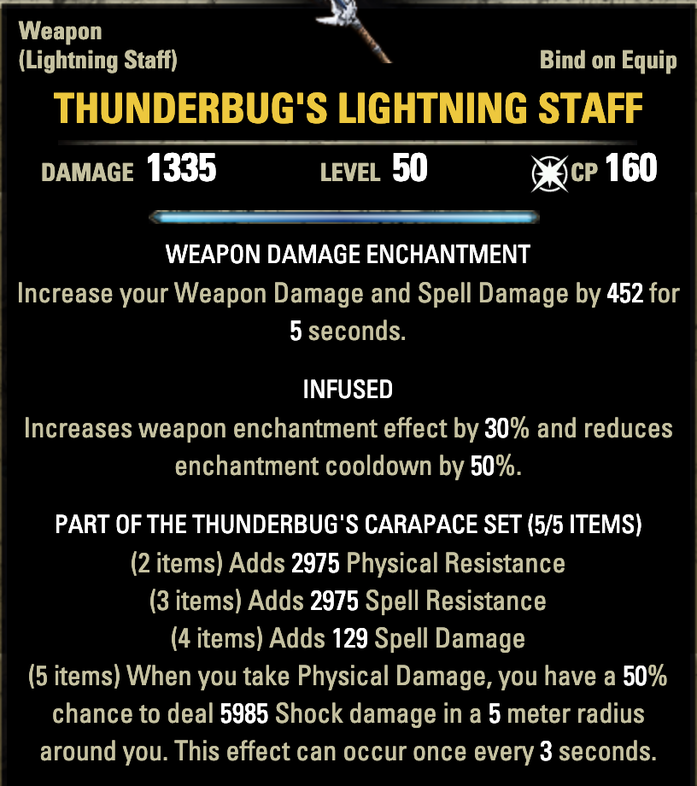 Alternate Skill Set up if you dont want to bother with mages guild.

Just swap out inner light for Bound Ageis and shooting star with Suppression Field.
General Info
Stats will be less obviously until the proper enchantments and sets are upgraded.
Race/ Mundus Stone:
Race is more or less personal preference, but Altmer or Breton are your best bet.
I found the Apprentice mundus gives you the best bang for your buck. But the Atronach is a also viable option.

As far as food goes I prefer sustain over a little extra damage so Witchmother's Potent brew is my go to.
Champion Point Tips
CP Level 50: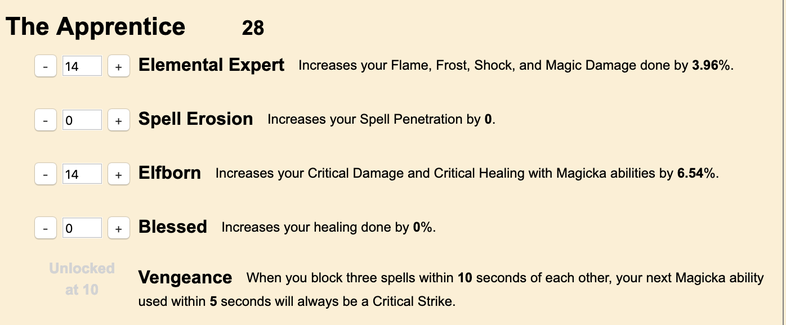 CP 810:









Build Rating