The Spear Man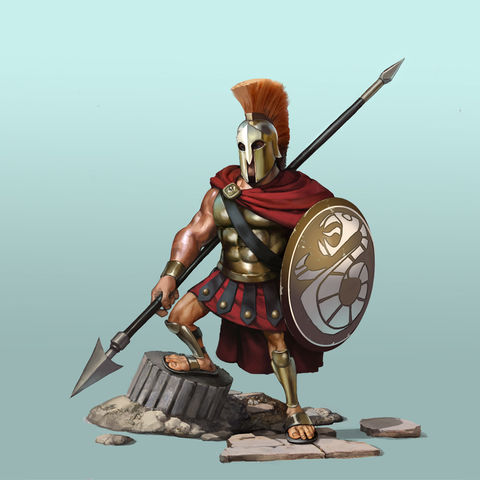 Class: TEMPLAR
Race: Imperial
Main Role: Tank
Health, Magicka, Stamina
| | | |
| --- | --- | --- |
| HEALTH | MAGICKA | STAMINA |
| 38,000 | 9,500 | 22,000 |
Skills
Bar 1
Weapon 1: One Handed And Shield

One Hand And Shield Skill
Ransack

Templar Skill
Biting Jabs

Templar Skill
Blazing Shield

One Hand And Shield Skill
Absorb Magic

Templar Skill
Repentance

Templar Skill
Crescent Sweep
Bar 2
Weapon 2: One Handed And Shield

One Hand And Shield Skill
Shielded Assault

One Hand And Shield Skill
Heroic Slash

Templar Skill
Channeled Focus

One Hand And Shield Skill
Absorb Magic

Templar Skill
Repentance

Templar Skill
Solar Prison
Armor Types
| | | |
| --- | --- | --- |
| Light Armor | Medium Armor | Heavy Armor |
| 0 | 0 | 7 |
Gear and Item Set Info
I am running with Plague Doctor, Ebon Amory, and the Sellistrix Monster Helm set. Plague Doc and Ebon give a ton of health and Sellistrix gives a ton of mob cc.
Stat Attributes:
Health: 0
Stamina: 64
Magicka: 0
The Health/Stamina/Magicka stats above are without food
General Info
Hi, this is my templar tank build. It's a lot of fun and does pretty good damage while remaining very tanky. I don't own any of the DLCs so anyone can try this build.
I am using the imperial race for its boosts in health and stamina. The high stamina allows you to keep up your one handed and shield abilities and lets you spam biting jabs for a ton of damage. You really don't need much magicka because theres only 2 magicka abilities you'll be using: Channeled Focus and Blazing Shield. Channeled Focus gives extra magicka regen so by the time Blazing shield pops you can recast it. Repentance and Absorb Magic have really good passives and Repentance can be used to refill your stamina and heal teammates. Cresecent sweep is great for melting mobs. You can switch out the ults for something better.
My rotation is usually: go in with shield assault, taunt with ransack, channeled focus, heroic slash, blazing shield, biting jabs. Then I alternate biting jabs 2 or 3 times followed by a heavy attack. Activate ransack/channeled focus/heroic slash/blazing as the cds run out.
Champion Point Tips
Physical Damage/Stamina Regen/Magicka Regen/HealthRegen/HeavyAmorResistance/ElementalResistance
Build Rating