Thornweald Archer (Poison Archer PVP)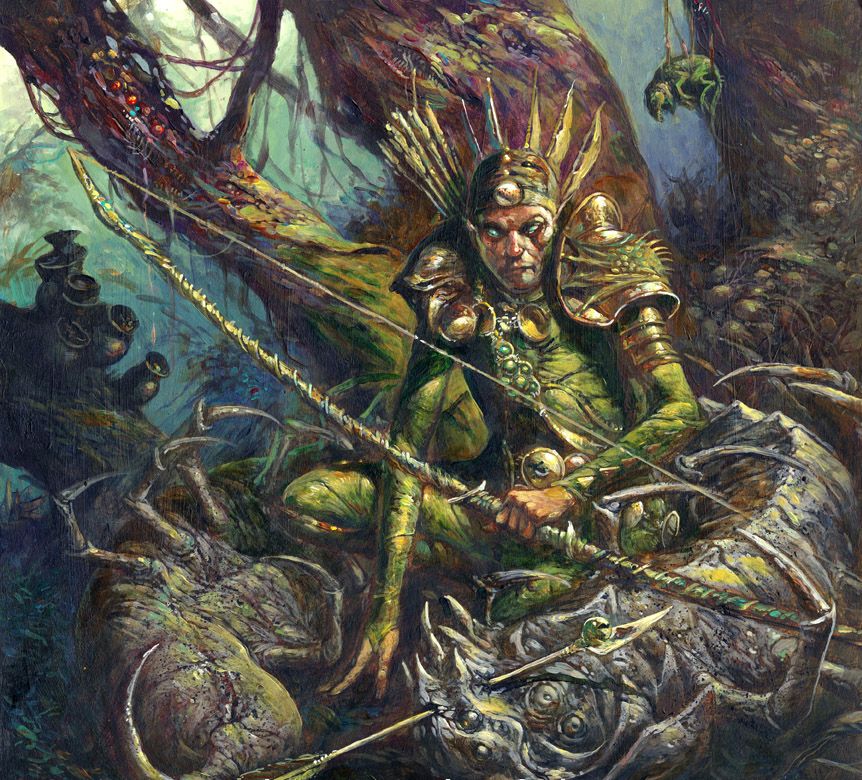 Class: TEMPLAR
Race: Imperial
Main Role: Damage
Health, Magicka, Stamina
| | | |
| --- | --- | --- |
| HEALTH | MAGICKA | STAMINA |
| 22k | 8k | 29k |
Skills
Bar 1
Weapon 1: Bow

Mages Guild Skill
Structured Entropy

Bow Skill
Lethal Arrow

Bow Skill
Poison Injection

Fighters Guild Skill
Silver Shards

Fighters Guild Skill
Camouflaged Hunter

Bow Skill
Toxic Barrage
Bar 2
Weapon 2: Two Handed

Two Handed Skill
Forward Momentum

Medium Armor Skill
Elude

Heavy Armor Skill
Immovable

Fighters Guild Skill
Lightweight Beast Trap

Templar Skill
Cleansing Ritual

Werewolf Skill
Werewolf Transformation
Armor Types
| | | |
| --- | --- | --- |
| Light Armor | Medium Armor | Heavy Armor |
| 0 | 7 | 0 |
Gear and Item Set Info
Mundus Stone: Warrior
5 Swamp Raider (Divines) -> Triggered by Structured entropy, will give weapon damage and empower
5 Marksman's Crest (Divines) -> Good sustain and extra damage against players
The Master's Bow (Sharpened) -> Even more weapon damage to help you bursting.
General Info
Buff up with Momentum and Elude, charge a heavy attack preferably from stealth, release with Structured Entropy and follow with empowered Lethal Arrow and Poison Injection, snare enemies with silver shards, always use Immovable before Toxic Barrage. Use Lightweight Trap Beast to stop charging enemies.
Werewolf is just there for regen.
This build works for any class, the 5th slot is a flex spot. You could even drop the 2h with a sorc, for example, since they have built in Major Brutality.
Champion Point Tips
Since I play Azuras, no use for CP tips. But increasing damage, penetration and critical would be good uses of CP.
Build Rating