A decent werwolf build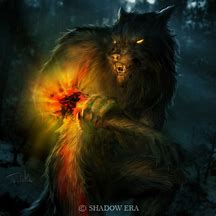 Class: TEMPLAR
Race: Nord
Main Role: Damage
Health, Magicka, Stamina
| | | |
| --- | --- | --- |
| HEALTH | MAGICKA | STAMINA |
| 17k | 10k | 18k |
Skills
Bar 1
Weapon 1: Two Handed

Templar Skill
Biting Jabs

Two Handed Skill
Brawler

Two Handed Skill
Dizzying Swing

Two Handed Skill
Rally

Two Handed Skill
Critical Rush

Soul Magic Skill
Soul Assault
Bar 2
Weapon 2: Bow

Templar Skill
Vampire's Bane

Bow Skill
Lethal Arrow

Bow Skill
Magnum Shot

Templar Skill
Repentance
Mages Guild Skill
Degeneration

Werewolf Skill
Werewolf Berserker
Armor Types
| | | |
| --- | --- | --- |
| Light Armor | Medium Armor | Heavy Armor |
| 0 | 0 | 7 |
Gear and Item Set Info
You want heavy armour to get the least damage taken, because your going to be most of the time focused on attacking, not blocking al the time. try sets that use hp regen or max hp, stam regen or max stam and weapon damage.
General Info
good for survivalbility, damage, decent stam and damage over time.
Champion Point Tips
use stuff to increase the stuff you use.
Build Rating