AssassinBlade (Wolfhunter Update)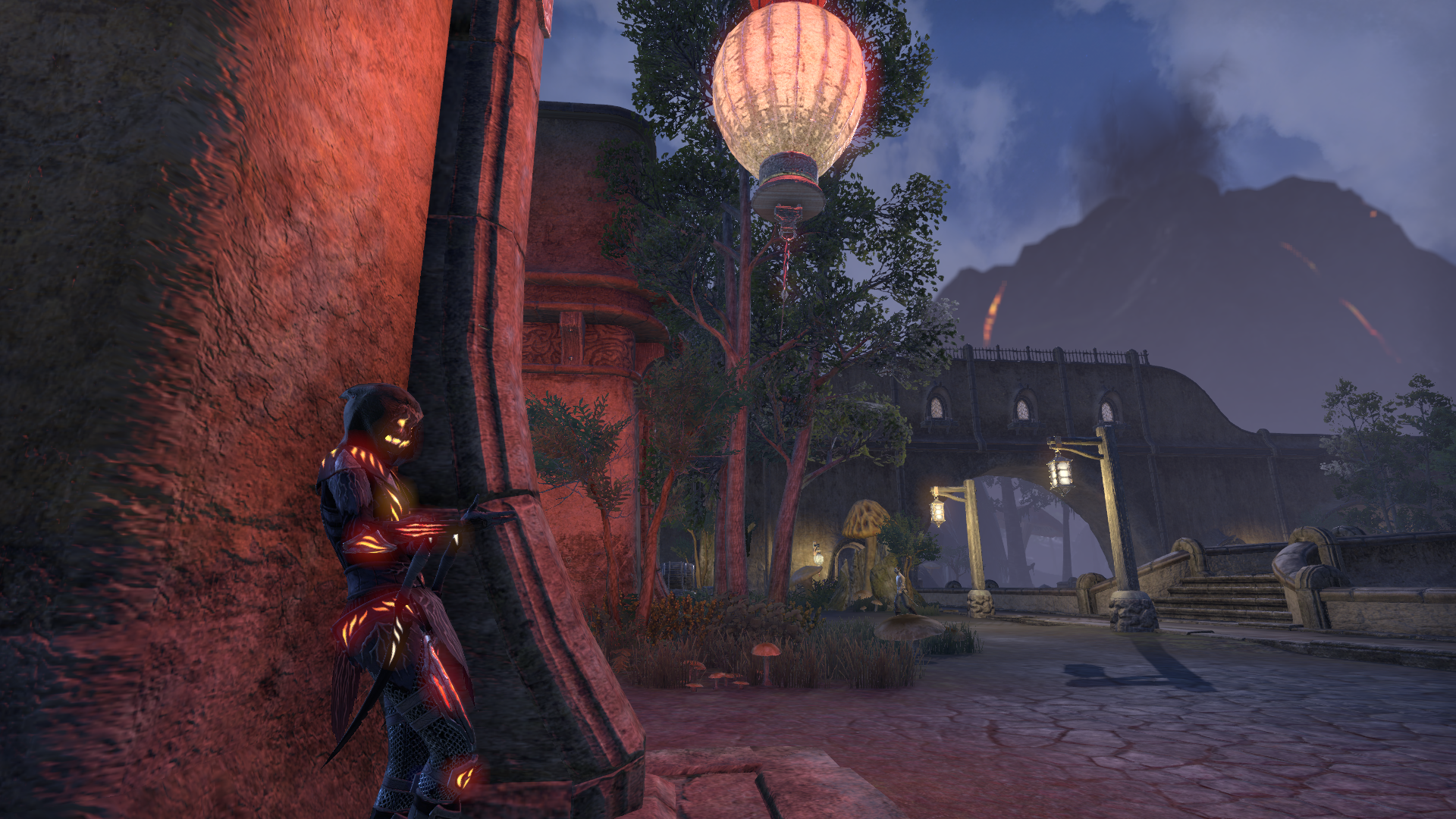 Class: NIGHTBLADE
Race: Bosmer (Wood Elf)
Main Role: Damage
Health, Magicka, Stamina
| | | |
| --- | --- | --- |
| HEALTH | MAGICKA | STAMINA |
| 0 | 0 | 64 |
Skills
Bar 1
Weapon 1: Two Handed

Nightblade Skill
Mass Hysteria

Nightblade Skill
Surprise Attack

Two Handed Skill
Reverse Slice

Nightblade Skill
Ambush

Two Handed Skill
Rally

Two Handed Skill
Onslaught
Bar 2
Weapon 2: Bow

Nightblade Skill
Relentless Focus

Medium Armor Skill
Shuffle

Bow Skill
Poison Injection

Assault Skill
Resolving Vigor

Nightblade Skill
Shadowy Disguise

Werewolf Skill
Werewolf Berserker
Armor Types
| | | |
| --- | --- | --- |
| Light Armor | Medium Armor | Heavy Armor |
| 1 | 5 | 1 |
Gear and Item Set Info
i update the build :D
what do you think about my build (UNSP Preview)
Info :
all body using impen trait
all body using max stamina enchanment
all jewelry piece in robust with weapon damage enchanment
2h weapon using nirnhoned trait
master bow in infused trait with weapon damage enchanment
dont worry if u not have master bow, u can change it with automaton bow like this
other setup (UNSP Preview):
if u dont like the first setup, i suggest u using my second setup which is have better stat and really good for BG
General Info
Here the screenshot in Cyrodiil. sneak, full buff, without molag kena proc. Maybe u can get more better stat than this cz i only use 4 pieces impen and only use 4 superb stamina glyph.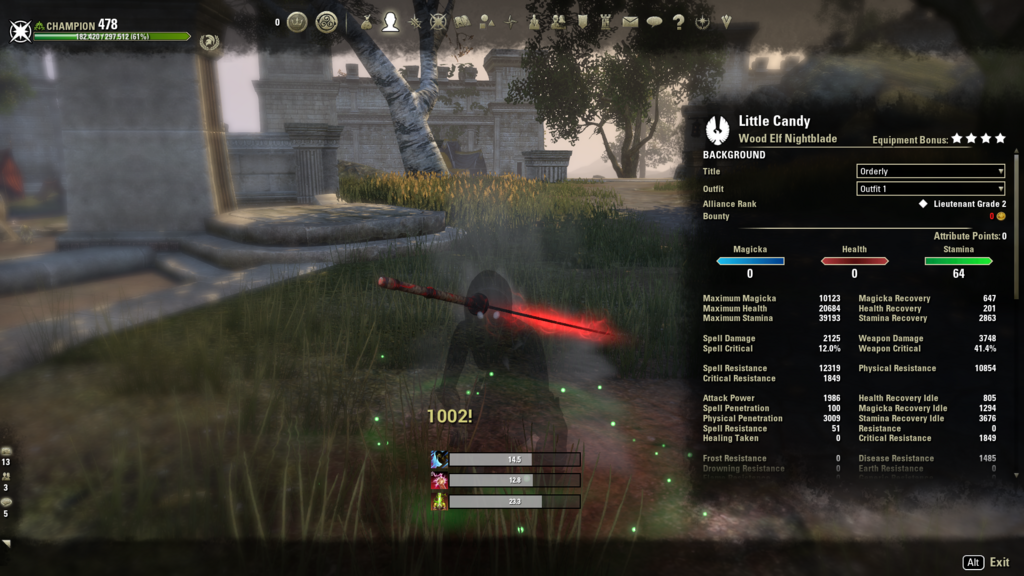 mundus : The Serpent
drink : Dubious Camoran Throne for bone pirate proc
pot : weapon crit pot, increase movement speed pot and tripot, click here if u want to know the reagents
poison : i using escapist poison on mainbar, click here here for more info
i change the mainbar ultimate to Onslaught bcz Incap nerf
u can change werewolf transformation ultimate with other ult like meteor or dawnbreaker of smithing
Click Here for the gameplay video, in this video i still using my vampire toon, u will more stronger if you get the werewolf bite. so, be a werewolf :D

Champion Point Tips
this is my 450 CP template :
RED
10 quick recovery
25 thick skinned
20 hardy
30 elemental defender
20 iron clad
25 spell shield
20 resistant
BLUE
16 Thoumaturge
30 precise strikes
24 piercing
40 mighty
10 physical weapon expert
30 master at arm
GREEN
10 shade
32 tumbling
43 mooncalf
10 arcanist
15 sprinter
10 siphoner
30 warlord
Build Rating