[GREYMOOR] [PvP & PvE] Stamina Nightblade – The Veiled Striker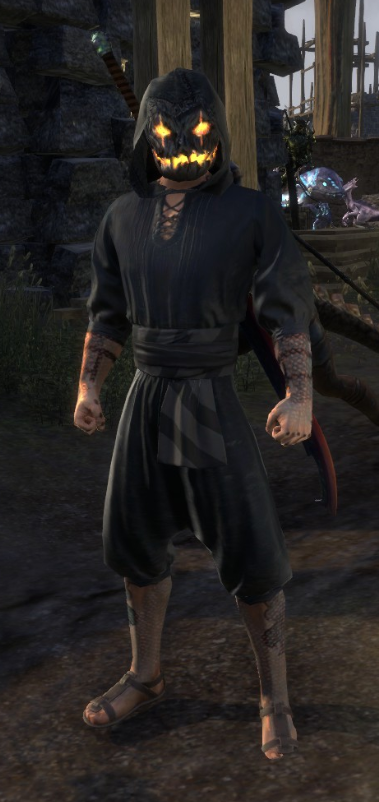 Class: NIGHTBLADE
Race: Dunmer (Dark Elf)
Main Role: Damage
Health, Magicka, Stamina
| | | |
| --- | --- | --- |
| HEALTH | MAGICKA | STAMINA |
| 20 | 0 | 44 |
Skills
Bar 1
Weapon 1: Two Handed

Nightblade Skill
Mass Hysteria

Nightblade Skill
Surprise Attack

Nightblade Skill
Teleport Strike

Nightblade Skill
Relentless Focus

Two Handed Skill
Rally

Nightblade Skill
Incapacitating Strike
Bar 2
Weapon 2: Bow

Nightblade Skill
Leeching Strikes

Bow Skill
Venom Arrow

Medium Armor Skill
Shuffle

Assault Skill
Resolving Vigor

Nightblade Skill
Shadowy Disguise

Nightblade Skill
Incapacitating Strike
Armor Types
| | | |
| --- | --- | --- |
| Light Armor | Medium Armor | Heavy Armor |
| 0 | 7 | 0 |
Gear and Item Set Info
PVP BUILD
GEAR
ALL MEDIUM
ALL DIVINES OR IF GOING CYRODIL, ALL CRIT RESIST
ALL ARMOR GLYPHS PRISMATIC DEFENSE (TRI-STAT max Stamina, Magicka, Health)
ALL JEWELRY GLYPHS PRISMATIC RECOVERY (TRI STAT RECOVERY)
1x Balorgh's Helmet (or any monster helmet that gives one line of damage. For example Balorgh's, Molag Kena and Velidreth's. Pick which one you think looks cool)
5x STUHNS FAVOR
5x NEW MOON ACOLYTE'S
1x TORC TONAL CONSTANCY (Neckpiece Antique)
1x Bow of Potentates or Master's Bow - DEFENCE TRAIT - WEAPON DAMAGE ENCHANT
2H MAUL - NIRNHONED - WEAPON DAMAGE ENCHANT
POISON - 2H DAMAGE HEALTH POISON IX
FOOD OPTIONS
Artauem Takeaway Broth
Lava Foot Soup and Saltrice
Dubious Camoran Throne
Garlic Cod with Potato Crust
Jewels of Misrule
POTIONS
Essence of Health (tri-stat potions)
PVE BUILD COMING SOON
General Info
Hi all, This is my Greymoor PvP and PVE setups for the Greymoor patch. The PvP build for my Stamblade has changed using some of the new items within the Greymoor patch which makes it very 'Nightbladey' and feel like you are actually a Nightblade Assassin, using a large number of class skills that really build into being a stealth, glass cannon assassin, which makes for a great experience. The PvE build is almost the same as last patch but we'll go over that.
BEST RACES
Wood Elf and Dark Elf
Why Choose these:
Wood Elf is a great pick because its passives allow for increases in Stamina Recovery, Max Stamina, Poison Resistance, Movement Speed, and Physical Penetration. By playing Wood Elf we will be able to have high Movement Speed (Which is our way of negating a lot of damage and cc paired with Roll Dodge) I was Wood Elf Last Patch but changed to Dark Elf.
Dark Elf is a great pick and in my opinion, a better pick for a Nightblade. We have increases in Max Stamina, Max Magicka, Flame Resistance, and Weapon Damage. Now you might be like why would we ever want increased Max Magicka? BECAUSE WE ARE A STEALTH ASSASSIN. Our class's biggest strong point is the fact that we can STEALTH. You got to play the class full stop. Our cloak uses Magicka always, regardless of what morph you take, it's going to cost Magicka. Cloak allows us to negate damage and reposition easily and also allows our next ability to 100% CRIT if cloaked which is insane. The Flame Resistance is handy if you are a vampire (don't suggest being one) and also adds Weapon damage which is great for any build trying to be glass cannon.
BOON/MUNDUS
The Shadow - Critical Damage Increase
Build Rating