Maelstrom Blademaster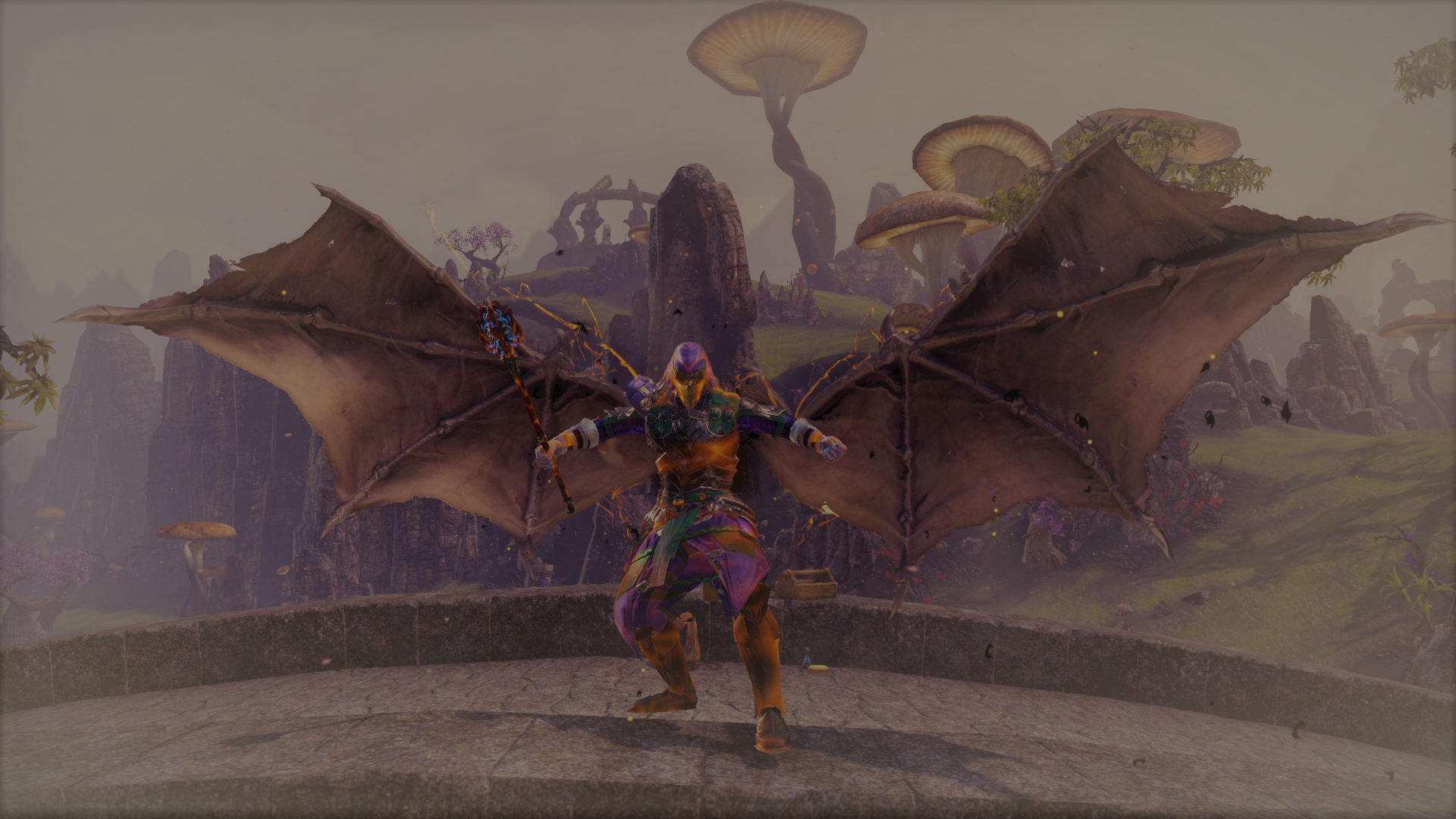 Class: DRAGONKNIGHT
Race: Nord
Main Role: Damage
Health, Magicka, Stamina
| | | |
| --- | --- | --- |
| HEALTH | MAGICKA | STAMINA |
| 19,000 - 21,000 | 14000 | 30,000 - 35,000 |
Skills
Bar 1
Weapon 1: Two Handed

Two Handed Skill
Wrecking Blow

Two Handed Skill
Reverse Slice

Dragonknight Skill
Venomous Claw

Dragonknight Skill
Dragon Fire Scale

Two Handed Skill
Rally

Fighters Guild Skill
Flawless Dawnbreaker
Bar 2
Weapon 2: Bow

Bow Skill
Poison Injection

Fighters Guild Skill
Rearming Trap

Bow Skill
Endless Hail

Assault Skill
Resolving Vigor

Dragonknight Skill
Igneous Shield

Dragonknight Skill
Corrosive Armor
Armor Types
| | | |
| --- | --- | --- |
| Light Armor | Medium Armor | Heavy Armor |
| 0 | 6 | 1 |
Gear and Item Set Info
For the gear setup, I'm going back to an old setup of mine; Blademaster.
Five piece Hunding's Rage, (Weapon damage and crit), four armor and weapon is what I use.
Five piece Night Mother's Embrace or Oblivion's Edge (Two weapon damage bonuses and stamina regen, latter gives healing upon killing an enemy plus more crit). I use jewelry and two armor pieces but the way you set it up is entirely up to you.
One piece Bloodspawn (Stamina regen, plus it looks nice)
For my weapons I have a precise maul for penetration and crit, then an infused bow with weapon damage glyph. (Both of which I will be replacing with maelstrom weapons eventually.)
Alternative sets: Stormfist, Swarm Mother, Molag Kena, Velidreth, Briarheart, Twice Born Star, Vicious Ophidian
Dual wield setup: Axe/dagger (with two piece Spawn of Mephala) - Venomous Claw, Blood Craze, Flames of Oblivion/Evil Hunter, Dragon Fire Scale/Volatile Armor, Deadly Cloak
EDIT: Another set you could run is Mechanical Acuity from Clockwork City.
General Info
This build is as simple as it gets: Kill fast, heal yourself, reflect all projectiles, heavy attack for resources, and completely destroy everything. If you've seen any power strike dk builds, you should know how effective heavy attacking can be. I suggest using tri-food and tri-pots for the best resource management, you want to be able to use your magicka skills as much as possible to keep yourself alive. Also, having the serpent with this setup will benefit you more than having penetration or weapon damage mundus.
Champion Point Tips
For your champion points, I use what is in my Toxin Master build, as the damage output from it is so good and the sustain helps a lot.
But for simplicity's sake:
Mage:
Atronach: 30 Master-At-Arms
Ritual: 55 Thaumaturge, 55 Precise Strikes, 30 Piercing, 50 Mighty
Warrior:
Steed: 30 Medium Armor Focus
Lady: 59 Hardy, 58 Elemental Defender, 13 Thick Skinned
Lord: 60 Quick Recovery
Thief:
Tower: 30 Warlord
Lover: 30 Mooncalf, 100 Tenacity
Shadow: 60 Tumbling
Build Rating