PVE Sniper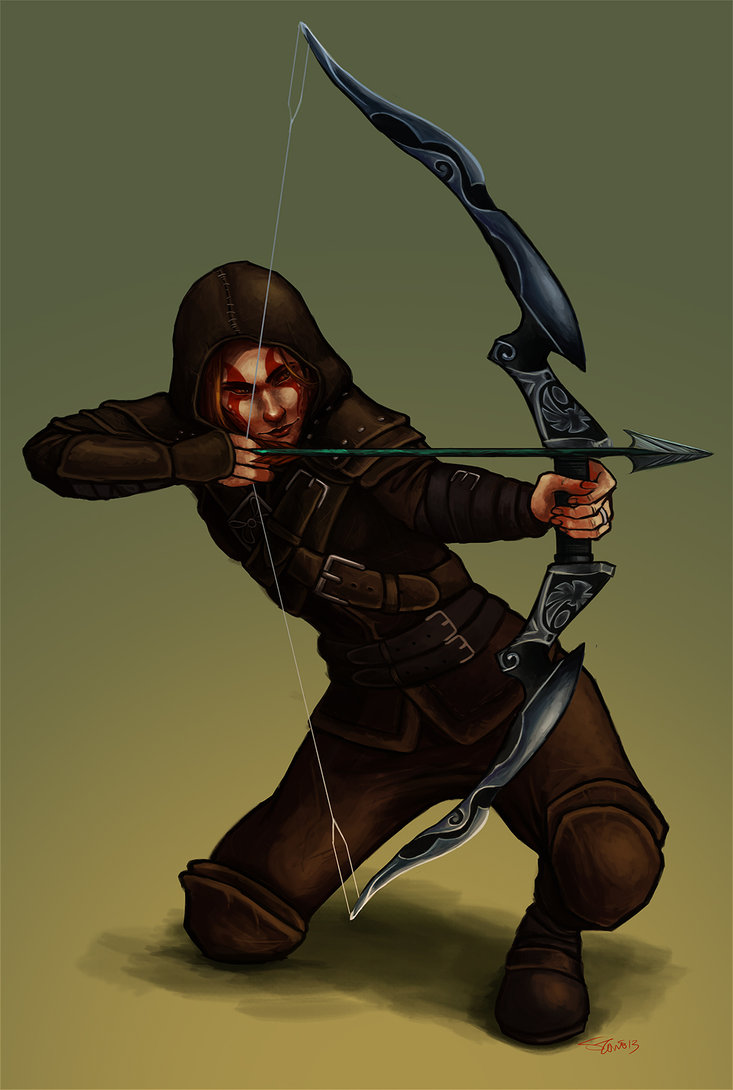 Class: NIGHTBLADE
Race: Bosmer (Wood Elf)
Main Role: Damage
Health, Magicka, Stamina
| | | |
| --- | --- | --- |
| HEALTH | MAGICKA | STAMINA |
| 0 | 0 | Max |
Skills
Bar 1
Weapon 1: Bow

Bow Skill
Lethal Arrow

Bow Skill
Draining Shot

Bow Skill
Poison Injection

Nightblade Skill
Leeching Strikes

Nightblade Skill
Shadowy Disguise

Bow Skill
Ballista
Bar 2
Weapon 2: Bow

Bow Skill
Endless Hail

Fighters Guild Skill
Silver Shards

Bow Skill
Acid Spray

Nightblade Skill
Leeching Strikes

Nightblade Skill
Shadowy Disguise

Bow Skill
Ballista
Armor Types
| | | |
| --- | --- | --- |
| Light Armor | Medium Armor | Heavy Armor |
| 0 | 7 | 0 |
Gear and Item Set Info
Hunding's Rage x5
Hawk's Eye x5
Poison enchant on weapon.
Stamina enchants on other gear. You use a lot of evades and dodges with this built - it is not meant for face-to-face fighting.
General Info
I use this for levelling. The biggest point is to remember to keep Leeching Strikes up. The only time I die is when it falls off and I forget to refresh it. High mobility - I do a long of running and dodging, using light attacks. I use Shadowy Disguise for getting out of trouble, or bypassing fights I do not want, but use it widely - the build only gives you enough magica to use it three times consecutively.
Champion Point Tips
I put points champion points into the following:
Lord: Quick Recovery
Steed: Medium Armour Focus
The Ritual: Piercing strikes, Thaumaturge and Mighty all work, with the goal of reaching 75 points to unlock Exploiter
The Atronach: Physical Weapons Expert and Master at Arms are the go-to chocies here. You'll be doing a lot of light attacks (to get the healing) so preference to Physical Weapons Expert.
The Tower: Warlord (if you get CC'd, you're in a world of hurt);
The Lover: Mooncalf is a good choice.
Shadow: Tumbling, Shadow Ward and Shade. I do a lot of sneaking, so I take shade. If you're not a sneaker, the points are better spent in tumbling and Shadow Ward. Remember, you're a little squishy, so you'll be doing a lot of tumbling and blocking.
Build Rating