Ultimate ganker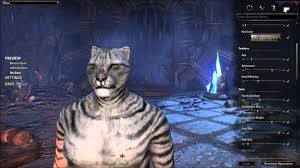 Class: NIGHTBLADE
Race: Khajiit
Main Role: Damage
Health, Magicka, Stamina
| | | |
| --- | --- | --- |
| HEALTH | MAGICKA | STAMINA |
| 0 points | 0 points | 64 points |
Skills
Bar 1
Weapon 1: Dual Wield

Nightblade Skill
Ambush

Nightblade Skill
Mass Hysteria

Nightblade Skill
Surprise Attack

Assault Skill
Magicka Detonation

Nightblade Skill
Killer's Blade

Nightblade Skill
Soul Tether
Bar 2
Weapon 2: Bow

Bow Skill
Poison Injection

Nightblade Skill
Siphoning Attacks

Nightblade Skill
Power Extraction

Nightblade Skill
Shadowy Disguise

Assault Skill
Resolving Vigor

Bow Skill
Ballista
Armor Types
| | | |
| --- | --- | --- |
| Light Armor | Medium Armor | Heavy Armor |
| 5 | 2 | 0 |
Gear and Item Set Info
2 pc veldireth or grothdarr
5 pc vicious death.
5pc vipers.
vMSA bow.
General Info
2 sharpend viper sword. (weapon dmg enchants)
3 viper jewlery. ( recovery or damage glyphs your choice)
Velidreth(grothdarr) and vicious death all stamina glyphs.
All nightblade passives, dualwield passives, bow passives,
light armor and medium armor passives. all vampire passives if you are a vampire, alchemy passives and food pasives for extra duration.
tri-stat food, weapon power potions for 20% dmg and some nice stamina back.
how to play it:
buff up - poison injection- put magicka det on -shadowy disguise - ambush guy in group you just shot - get quick kill - viciousdeath goes off - use tether - hope velidreth goes off(or grothdarr) - hope viper goes off alot - use execute and suprise attack at the right moments. hope big group dies and starts to hate you. if there are still a few there go hide (drink mag potion if needed) and run away with your tail between your legs. get resources back. find new group and repeat process.
Champion Point Tips
mooncalf - 100 cp
warlord - 87 cp
warrior distribute over hardy - ele defender - thick skinned
The mage distribute over precise strikes - mighty - piercing

Build Rating