PVP stam warden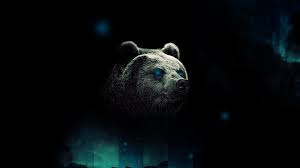 Class: WARDEN
Race: Orc
Main Role: Damage
Health, Magicka, Stamina
| | | |
| --- | --- | --- |
| HEALTH | MAGICKA | STAMINA |
| 18k | 11.8k | 29.7k |
Skills
Bar 1
Weapon 1: Two Handed

Two Handed Skill
Executioner

Warden Skill
Subterranean Assault

Two Handed Skill
Forward Momentum

Two Handed Skill
Dizzying Swing

Two Handed Skill
Stampede

Fighters Guild Skill
Flawless Dawnbreaker
Bar 2
Weapon 2: One Handed And Shield

Warden Skill
Bull Netch

Warden Skill
Winters Revenge

Warden Skill
Ice Fortress

Warden Skill
Bird of Prey

Assault Skill
Resolving Vigor

Warden Skill
Healing Thicket
Armor Types
| | | |
| --- | --- | --- |
| Light Armor | Medium Armor | Heavy Armor |
| 0 | 5 | 2 |
Gear and Item Set Info
I run mechanical acuity, spriggans, and bloodspawn. Doesn't mean that is the only sets or the best just what I am use to.
General Info
This is a rush in burst and out play style build. It does have survivability and very good at healing yourself if things go wrong. Best thing is to hit subterranean and then stampede into your dizzying swing and end executioner. Just make sure to buff up before rushing in.
Champion Point Tips
Play with them me and my buddy both have the same build and set our champion points up differently.
Build Rating